Electric Rice Cooker with Steamer: Simplify Your Cooking Experience
Discover the Convenience of Non-Stick Cooking
Say goodbye to sticky situations with our Electric Rice Cooker with Steamer. The non-stick coating on the inner pot ensures easy cleaning and maintenance, giving you more time to savor your delicious meals.
Pros:
Non-stick coating for easy cleaning
Mechanical timer control for precise cooking
Underpan heating for even and thorough cooking
Versatile 1.5-3L capacity for small to medium-sized families
Cons:
Initial plastic smell (Boil water for the first use to remove)
Requires careful drying to prevent pot discoloration
Effortless Precision with Mechanical Timer Control
Cooking rice to perfection has never been this easy. Our rice cooker features a mechanical timer control, allowing you to set the cooking time and temperature effortlessly. No more guesswork, just perfectly cooked rice every time.
Pros:
Set cooking time and temperature with ease
No need for constant monitoring
Ensures precise cooking results
Cons:
Requires a brief 5-minute wait after tripping to prevent scalding
Even Heating for Thoroughly Cooked Delight
Experience uniform and thorough cooking with the underpan heating feature. No more burnt bottoms or undercooked surprises. This innovative design guarantees evenly cooked rice, making your meals a delightful experience every time.
Pros:
Prevents burning with underpan heating
Ensures even cooking throughout
Ideal for small to medium-sized families
Cons:
Cooking water should be about 2cm higher than the rice level
Versatile Capacity for Every Occasion
Whether you're cooking for your family or a group of friends, our Electric Rice Cooker with Steamer has you covered. With a generous capacity of 1.5-3L, you can effortlessly prepare enough rice for any occasion.
Pros:
Perfect for small to medium-sized families or households
Versatile capacity for various occasions
Cons:
Manual measurement error of 1-2cm in product size
Specification:
Product Name: Electric Cooker
Rated Voltage: 220V
Rated Frequency: 50Hz
Rated Power: 600W
Package includes: 1 Electric Cooker
Note: If you encounter any issues or delays, please contact us through AliExpress for prompt and effective solutions. We appreciate your understanding and patience.
Upgrade your kitchen experience with our Electric Rice Cooker with Steamer, where convenience meets culinary excellence. Buy On AliExpress!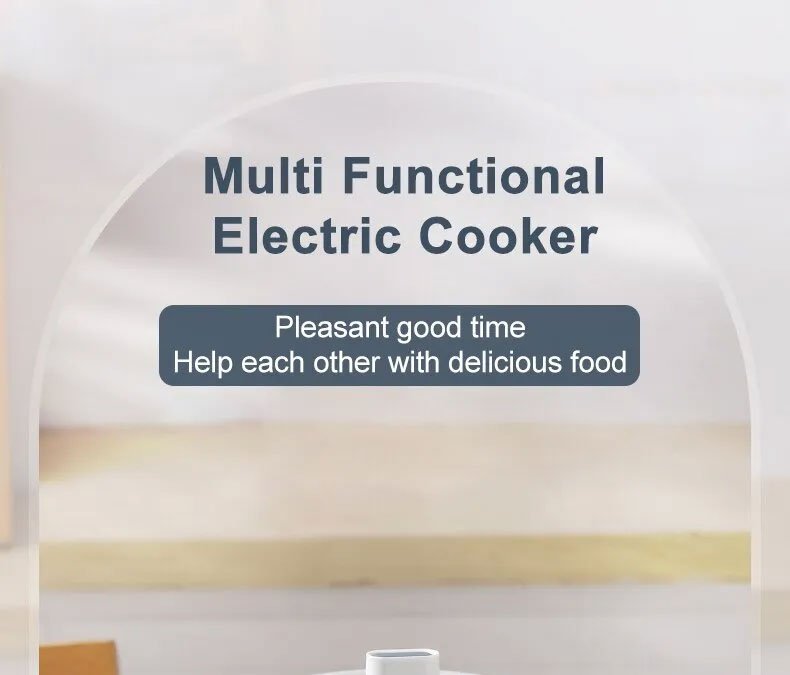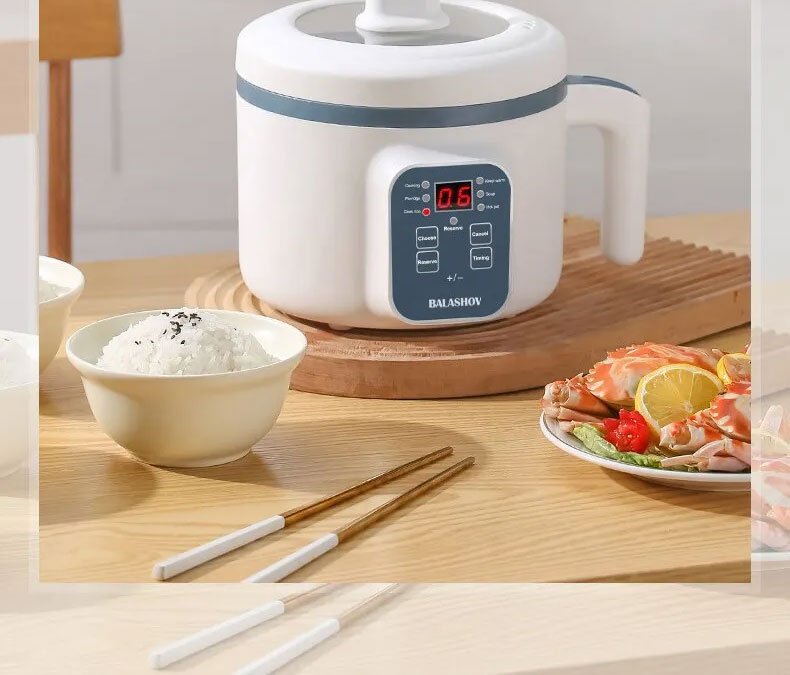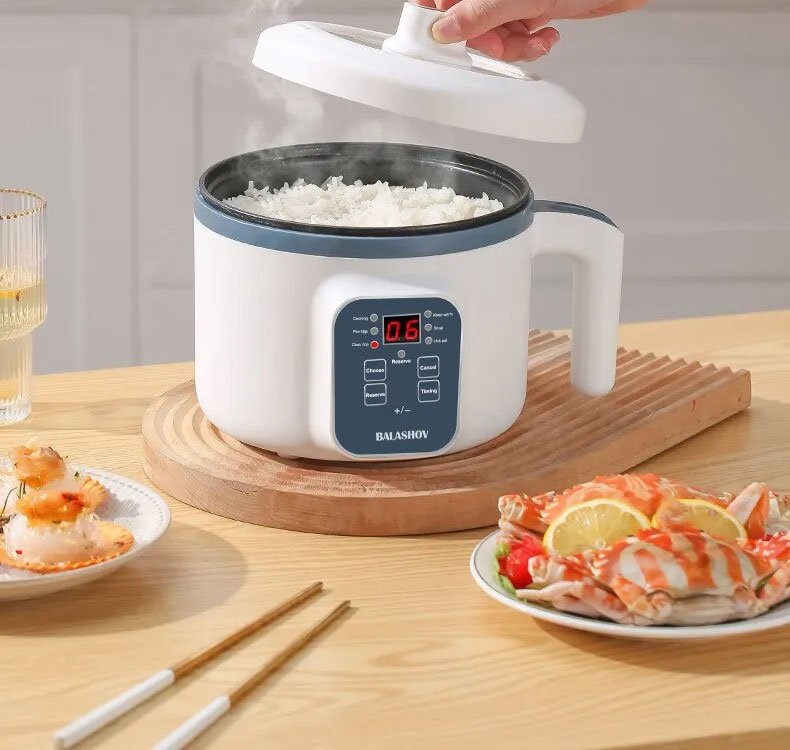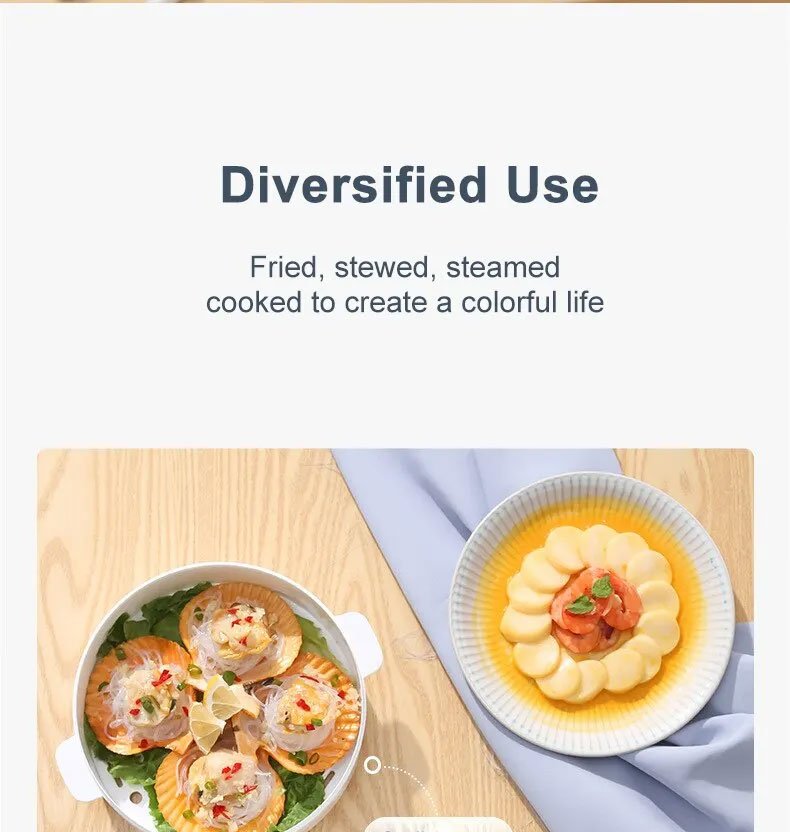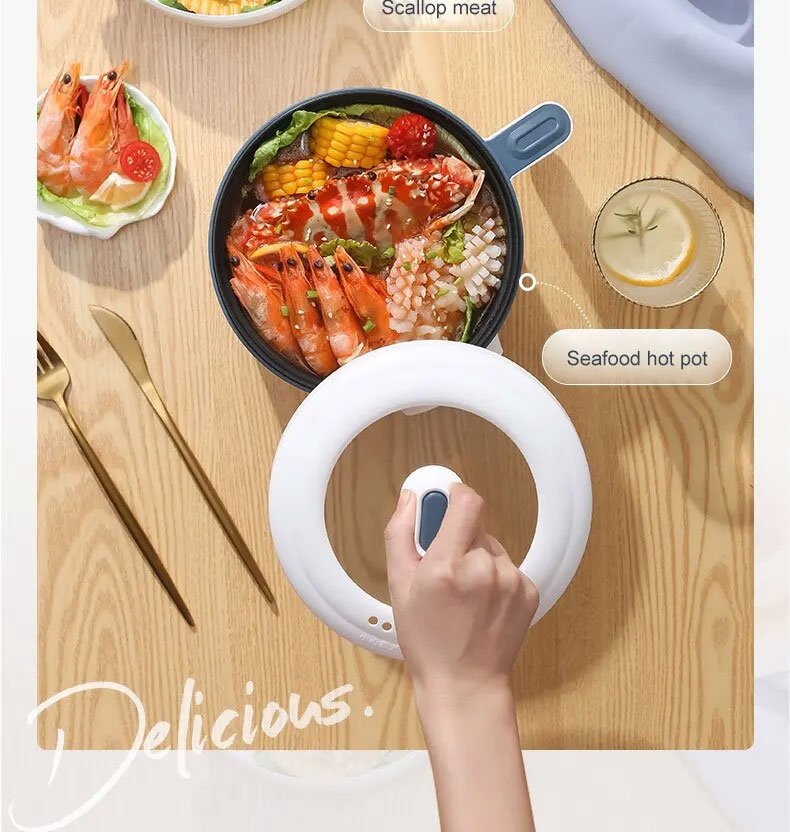 Customer Testimonials:
Lisa K. – ★★★★★
"This rice cooker has been a game-changer for my busy family. The non-stick coating makes clean-up a breeze, and the mechanical timer ensures perfectly cooked rice every time. Definitely a must-have in any kitchen!"
Raj S. – ★★★★☆
"I love the versatility of the Electric Rice Cooker with Steamer. It's perfect for our family dinners and gatherings with friends. The underpan heating feature is a game-changer, and the capacity is just right for our needs."
Sarah M. – ★★★★★
"As someone who's not the best at cooking, the mechanical timer control on this rice cooker is a lifesaver. It takes the guesswork out of cooking rice, and the non-stick pot makes cleanup quick and easy. Highly recommend!"
David W. – ★★★★☆
"The capacity of this rice cooker is ideal for my small household. I appreciate the even cooking with underpan heating. The tips in the notice section are helpful, especially the one about waiting a few minutes after it trips – saved me from a potential burn!"
Elena R. – ★★★★★
"I've had this Electric Rice Cooker for months now, and it's been a reliable kitchen companion. The versatility in cooking options and the precise control with the timer have made my cooking experience so much smoother. Definitely worth every penny!"
Michael H. – ★★★★☆
"The Electric Cooker's non-stick coating is a game-changer. It not only ensures easy cleaning but also enhances the overall cooking experience. The size is perfect for my family, and the underpan heating guarantees evenly cooked rice every time."
Grace L. – ★★★★★
"I contacted customer support through AliExpress, and they were quick to respond and resolved my issue with the order. Great customer service and a fantastic product – couldn't be happier with my purchase!"
Chris T. – ★★★★☆
"This rice cooker has simplified my cooking routine. The mechanical timer control is user-friendly, and the underpan heating ensures my rice is always cooked to perfection. A great addition to any kitchen!"
Note: Testimonials are based on real customer experiences and have been paraphrased for brevity and clarity. Ratings are an average of submitted reviews. Your experience may vary.