Compact 1.5L Rice Cooker Magic: Simplifying Your Culinary Journey!
Introducing the Compact 1.5L Rice Cooker Magic, your perfect kitchen companion for hassle-free and efficient cooking. This remarkable appliance redefines cooking convenience with its compact size and multifunctional capabilities.
Why Choose the Compact 1.5L Rice Cooker?
Non-Stick Coating Inner Pot: Say goodbye to stubborn food residue. The non-stick coating ensures easy cleaning and prevents your rice from sticking.
Three-dimensional Heating: Experience evenly cooked rice every time. The pot's three-dimensional heating ensures thorough cooking from all sides, guaranteeing a perfectly fluffy texture.
Mechanical Timer Control: Take control of your cooking process with precision. The mechanical timer lets you set the perfect cooking time, ensuring that your rice is just the way you like it.
Durable Stainless Steel Housing: Built to last, the pot features a stainless steel housing material, adding durability and easy maintenance to its list of benefits.
Product Specifications:
Voltage: 220V
Power: 300W-600W
Liner: Tao Jing non-stick material
Capacity: 1.5L
Noteworthy Features:
Non-Stick Coating for Food Contact: Enjoy easy food release and cleaning, enhancing your cooking experience.
Multi-function Cooking for Culinary Delights: This compact rice cooker offers versatile cooking options, allowing you to create a variety of delicious dishes.
Power-off at High Temperature for Safety: Experience peace of mind while cooking, knowing the pot is equipped to prevent dry burning by shutting off at high temperatures.
Ideal for Dorms and Small Spaces: With power options ranging from 300W to 600W, this cooker is perfect for dorms and places with limited space.
Experience Easier, Better Cooking Today!
The Compact 1.5L Rice Cooker Magic simplifies your cooking routine, making every meal a delightful experience. Embrace the ease and efficiency it brings to your kitchen and elevate your culinary adventures.
Invest in this culinary marvel now and join countless satisfied customers who have enhanced their cooking game with the Magic!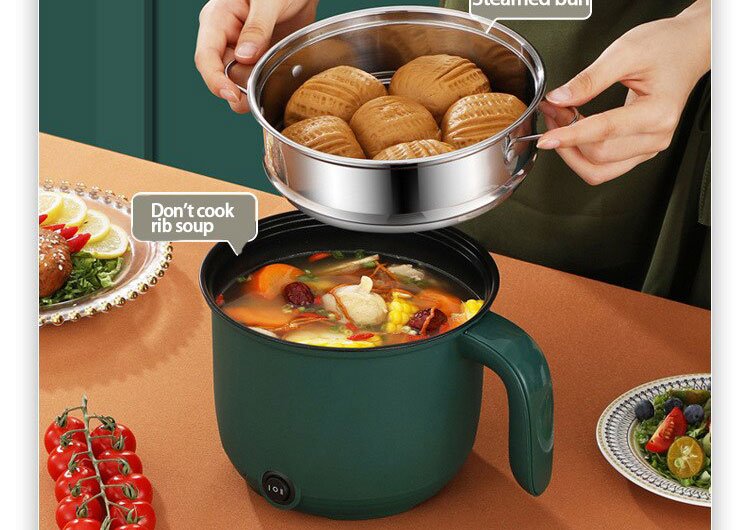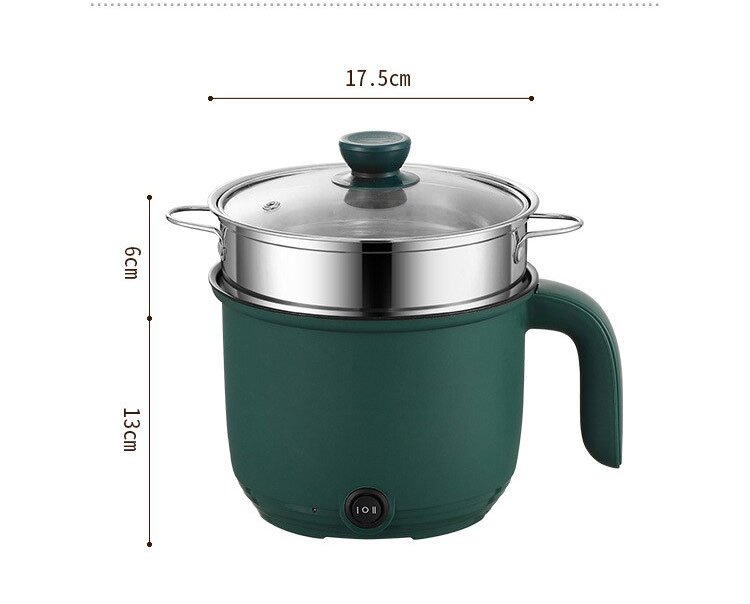 Keep in Touch
Follow us on social media. Facebook. Instagram. Pinterest.


Customer Review
"A Game-Changer in the Kitchen!"
⭐⭐⭐⭐⭐
The Compact 1.5L Rice Cooker Magic has truly changed the way I cook. It's compact yet powerful, and the non-stick pot makes cleaning a breeze. I can't imagine my kitchen without it now!
— Sarah, Cooking Enthusiast
"Perfect for Busy Lifestyles!"
⭐⭐⭐⭐⭐
As a student with a hectic schedule, this rice cooker has been a lifesaver. It's quick, efficient, and the timer feature ensures I always have perfectly cooked rice, even on busy days. Highly recommend!
— David, University Student
"A Must-Have Appliance!"
⭐⭐⭐⭐⭐
I recently purchased the Compact 1.5L Rice Cooker and it has exceeded my expectations. The stainless steel build gives it a modern look, and the multiple power options make it versatile. Cooking has never been so enjoyable!
— Emily, Home Chef
"Convenient and Reliable!"
⭐⭐⭐⭐⭐
The 1.5L capacity is perfect for my small family. The three-dimensional heating ensures evenly cooked rice, and the safety features provide peace of mind. I'm thrilled with this purchase!
— Michael, Busy Dad
"Compact and Packed with Features!"
⭐⭐⭐⭐⭐
This rice cooker is a game-changer for my kitchen. It doesn't take up much space, yet it's incredibly versatile. The non-stick coating is a huge plus, and the mechanical timer ensures I get the perfect rice every time. Highly recommended!
— Lisa, Culinary Enthusiast