Introducing the Silicon Pencil and Pen Pop Push Bubbles Case: Unleash Creativity and Relieve Stress
Silicon pencil case Unleash Creativity and Relieve Stress with our Silicon Pencil and Pen Pop Push Bubbles Case
Are you searching for a unique and engaging way to make learning fun for your child? Look no further! Our Silicon Pencil and Pen Pop Push Bubbles Case is here to revolutionize the way kids approach their school supplies. With its 2in1 design and captivating rainbow bubble pops, this pencil case is guaranteed to keep your child interested and inspired throughout their learning journey.
1. Unleash Creativity with Captivating Rainbow Bubble Pops
Dive into a World of Fun and Imagination with Rainbow Bubble Pops
Make learning an exciting adventure with our Silicon Pencil and Pen Pop Push Bubbles Case. Designed with an innovative pop-it feature, each bubble creates a satisfying popping sound that adds an element of joy to the learning process. Watch as your child's imagination soars while they engage with this captivating sensory experience. The rainbow bubble pops are not only visually appealing but also provide a delightful tactile sensation that stimulates creativity and exploration.
2. Durable and Practical: Protect Your Stationery in Style
Preserve and Protect Your Beloved Stationery with Durability and Style
We understand the importance of safeguarding your precious stationery, and that's why our Silicon Pencil and Pen Pop Push Bubbles Case is crafted from high-quality and durable silicone material. This ensures that your pens, pencils, erasers, and other essentials remain safe and intact, even during travel. The flexible silicone material offers excellent shock absorption, protecting your stationery from any accidental bumps or drops. Moreover, the case is waterproof and dirt-resistant, making it easy to clean and maintain its pristine condition for years to come.
3. Stress Relief and Sensory Delight: An Oasis of Calm
Discover a Haven of Tranquility and Stress Relief with our Sensory Delight
Not only is our Silicon Pencil and Pen Pop Push Bubbles Case an excellent tool for learning and creativity, but it also doubles as a stress-relieving companion. Whether you're a child or an adult, the satisfying popping sensation provides an instant source of relaxation and calmness. Whenever you feel overwhelmed or stressed, simply press the bubbles, listen to the gentle pops, and feel the tension melt away. It's like having a personal oasis of tranquility right at your fingertips.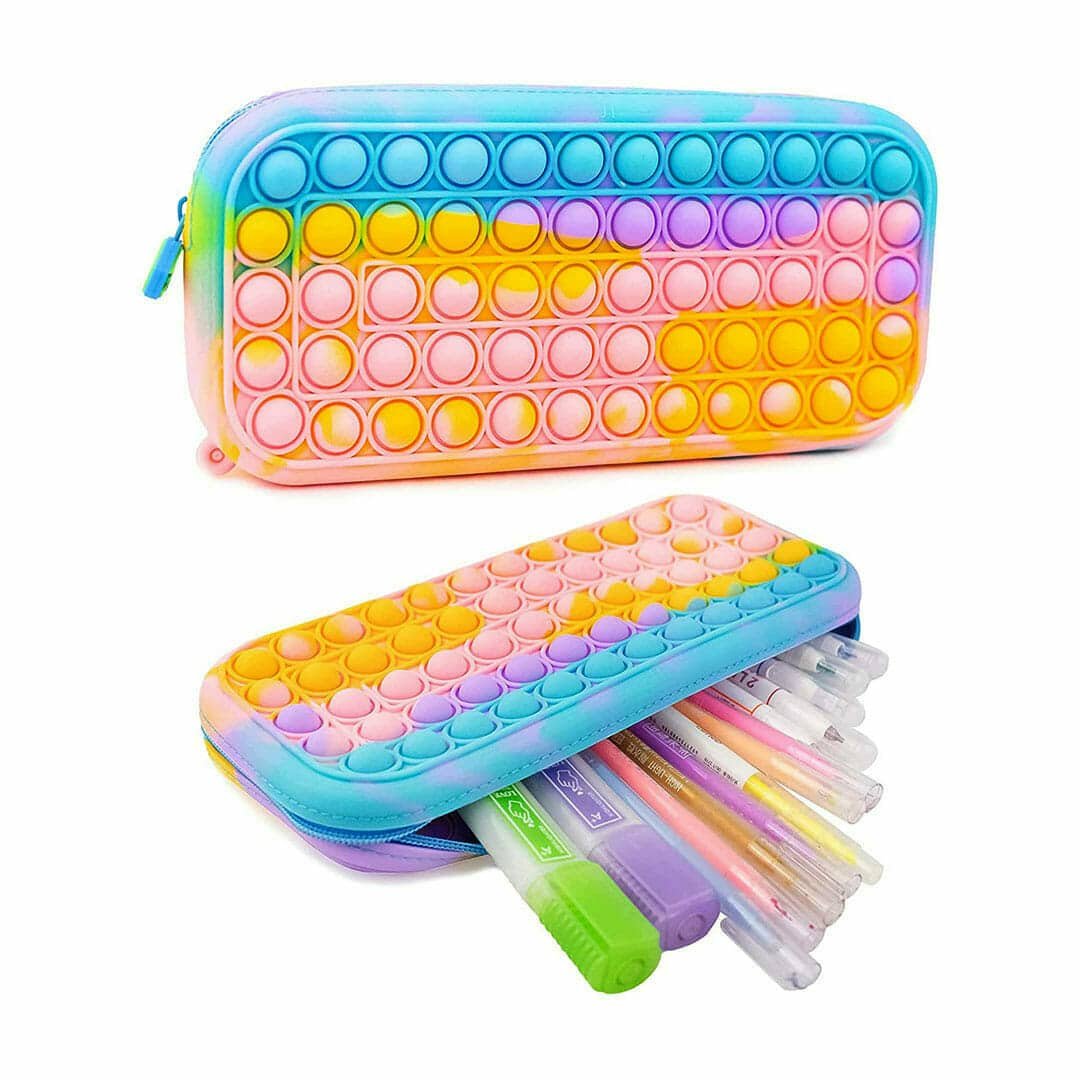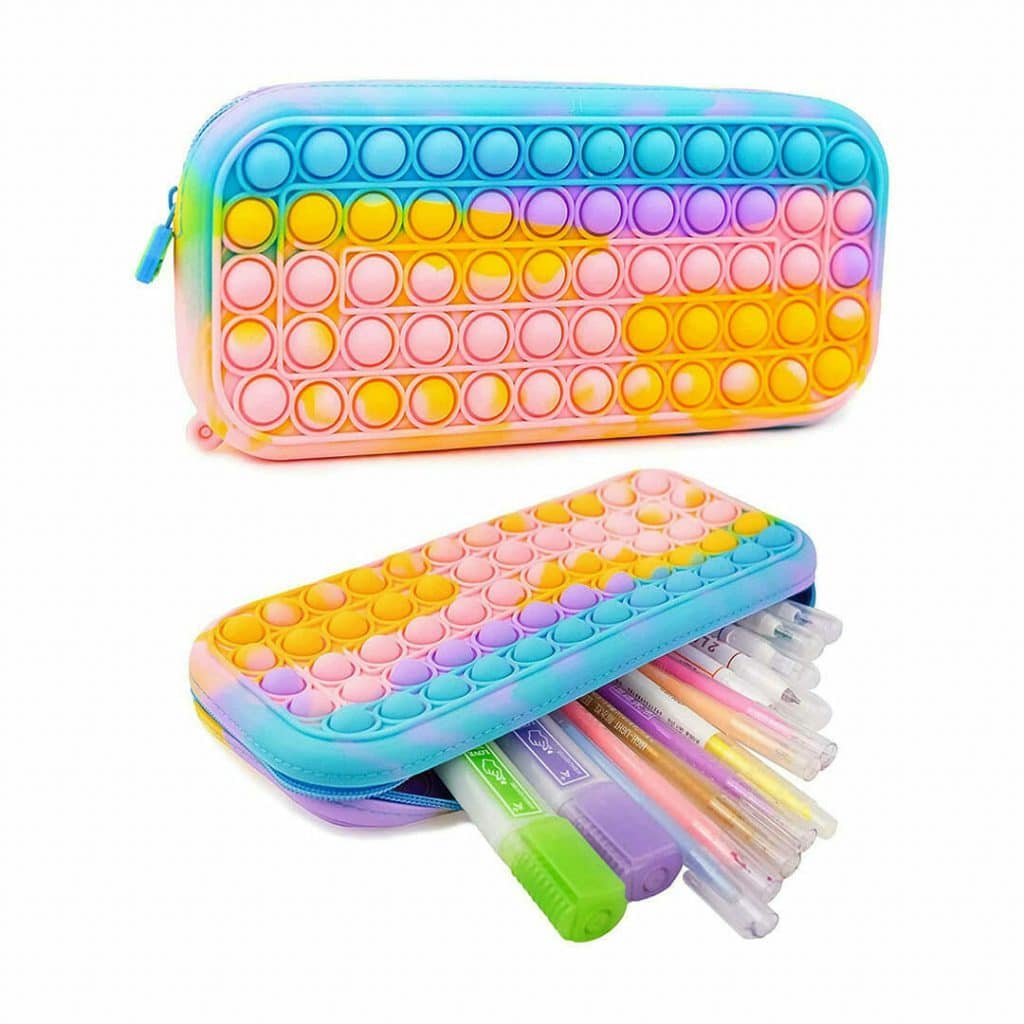 Sales promotions and services.
Easy returns and refunds policy. Cash on delivery island-wide. Free delivery is valid for purchases in all districts. Your purchase value is Above Rs 5500. Get extra 5% Discount Use this code: get5 in the cart or checkout page. Get Rs 1500.00 worth of discount coupons. Just subscribe to the newsletter or complete registration with Maza LK online shopping. Click here.
Keep in Touch
Follow us on social media. Facebook. Instagram. Twitter. Pinterest.
FEEDBACK:
If you are happy with your purchase, please leave us positive feedback and give us the highest ratings. If you are not happy, please give us the opportunity to make it right.
Please do not leave negative feedback. If there is any problem, please contact us, and we will do our best to resolve the issue as soon as possible. We aim to provide the highest quality of service.
Your comments are very important to our business success. If you are satisfied with the purchase and our service, please take a minute to give us positive feedback, as well as leave us 5-star ratings.