Discover Effortless Cleaning with Scratch Cleaning Mop Cleaning Expert
Unleashing the Power of Scratch Cleaning Mop
Introducing the Scratch Cleaning Mop Cleaning Expert – your ultimate companion in the battle against grime and dirt. Experience unparalleled cleanliness and effortless mopping, making your cleaning routines a breeze.
Key Features for a Spotless Space
1. Dry Separation Technology
Pros: Quick and efficient, no interference during cleaning.
Cons: Not suitable for overly wet surfaces.
2. Removable Lid with Injection-Molded Polypropylene
Pros: Sturdy, environmentally friendly, high corrosion resistance.
Cons: Lid may require occasional tightening.
3. Fine Fiber Mop End for Superior Cleaning
Pros: Delicate fiber ensures thorough cleaning.
Cons: May need replacement after extended use.
4. Stainless Steel and Original Polypropylene Bar
Pros: Durable and easy to clean.
Cons: Handle grip could be more ergonomic.
Elevate Your Cleaning Experience
Every aspect of the Scratch Cleaning Mop Cleaning Expert is designed to offer you maximum convenience and efficiency. The fine fiber mop end, coupled with the dry separation technology, guarantees a clean like never before. You'll find yourself effortlessly gliding through your cleaning tasks, leaving behind a spotless surface.
This mop not only cares for your floors but also the environment, crafted from environmentally friendly materials. The delicate fiber ensures no chemical residue, providing effective care for all floor types. The sturdy construction guarantees a long-lasting cleaning companion.
Your Path to a Cleaner Space
Make your cleaning routine enjoyable and efficient with the Scratch Cleaning Mop Cleaning Expert. Bid farewell to tedious cleaning sessions and welcome the future of effortless floor maintenance.
Invest in a mop that understands your needs, and take that step towards a cleaner, happier home. Order now and let the magic of the Scratch Cleaning Mop unfold in your space!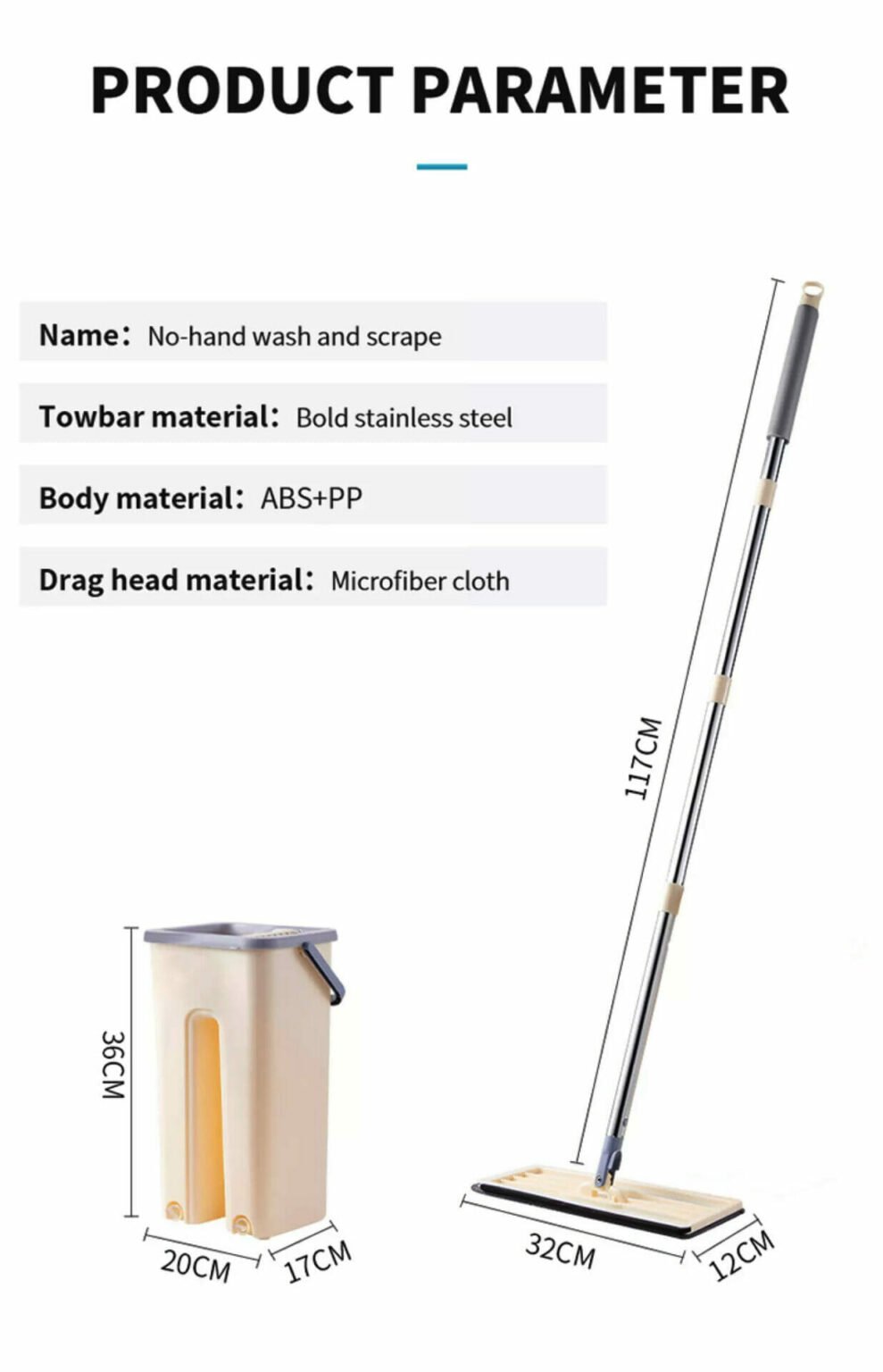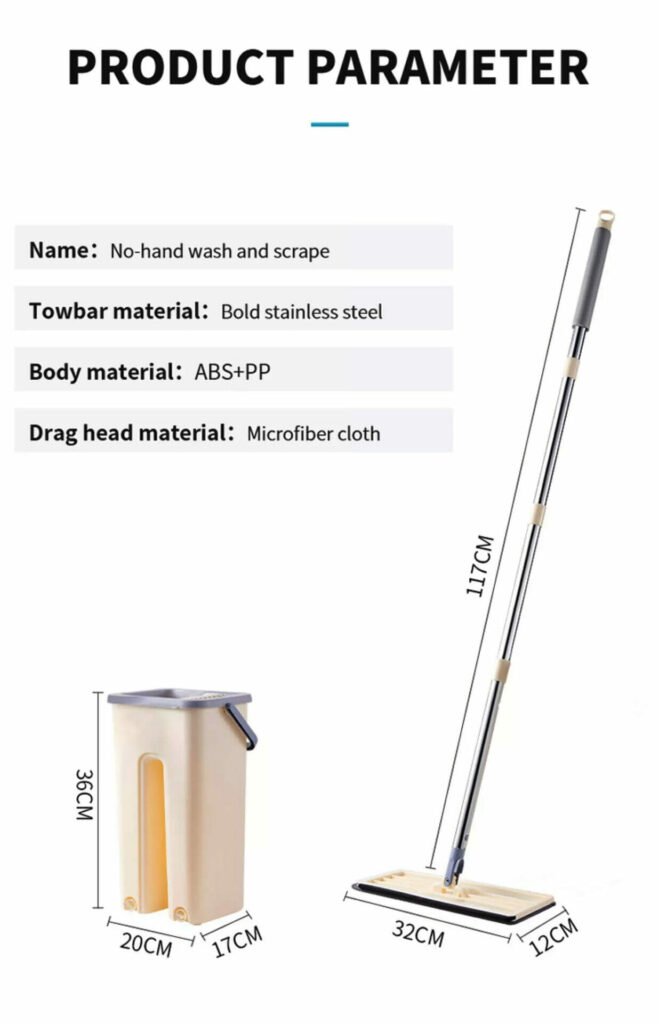 Keep in Touch
Follow our social media. Facebook. Instagram. Twitter. Pinterest.

Testimonials:
⭐⭐⭐⭐⭐
I was skeptical at first, but exceeded my expectations! It's efficient, and the dry separation technology is a game-changer. My floors have never looked cleaner!" – Sarah N.
⭐⭐⭐⭐⭐
Cleaning used to be a chore, but with the Scratch Cleaning Mop, it's become a breeze. The fine fiber mop end ensures a thorough clean every time. I highly recommend this mop to everyone! – Dulani D.
⭐⭐⭐⭐⭐
I love how environmentally friendly and durable this mop is. The stainless steel and original polypropylene bar make it robust, and I appreciate the eco-conscious design. Cleaning has never been more satisfying! – Layiru M.
⭐⭐⭐⭐⭐
Having tried various mops, I can confidently say is exceptional. It's easy to use, leaves no chemical residue, and the removable lid is a great feature. It's become an essential part of my cleaning routine. – Josap P.