Unlock Culinary Creativity with Versatile 3(4) Blades
Introducing the Fruits Planer Stainless Steel Slicer, a multifunctional kitchen tool designed to revolutionize your food preparation. With three (or four) interchangeable blades in different sizes, this slicer offers unparalleled versatility to meet all your slicing, shredding, and grating needs.
Whether you're craving a coarsely chopped cheese and cabbage salad, finely shredded carrots and zucchini for a stir-fry, or a pulp-rich ingredient to elevate your dishes' flavors, this planer has got you covered. Prepare a wide variety of fruits and vegetables effortlessly and efficiently, taking your culinary creations to new heights.
Uncompromising Quality: Safe, Durable, and Long-lasting
At the heart of the Fruits Planer Stainless Steel Slicer lies its commitment to safety, durability, and reliability. Crafted from high-grade 304 stainless steel, this slicer ensures your food remains uncontaminated and unaffected by the shredding process.
Rest assured, the sturdy and rustproof construction guarantees a long service life for your kitchen companion. No more worries about the flavor of your food or fruit being compromised during shredding. Prepare your meals with confidence, knowing that the Fruits Planer Stainless Steel Slicer has your back.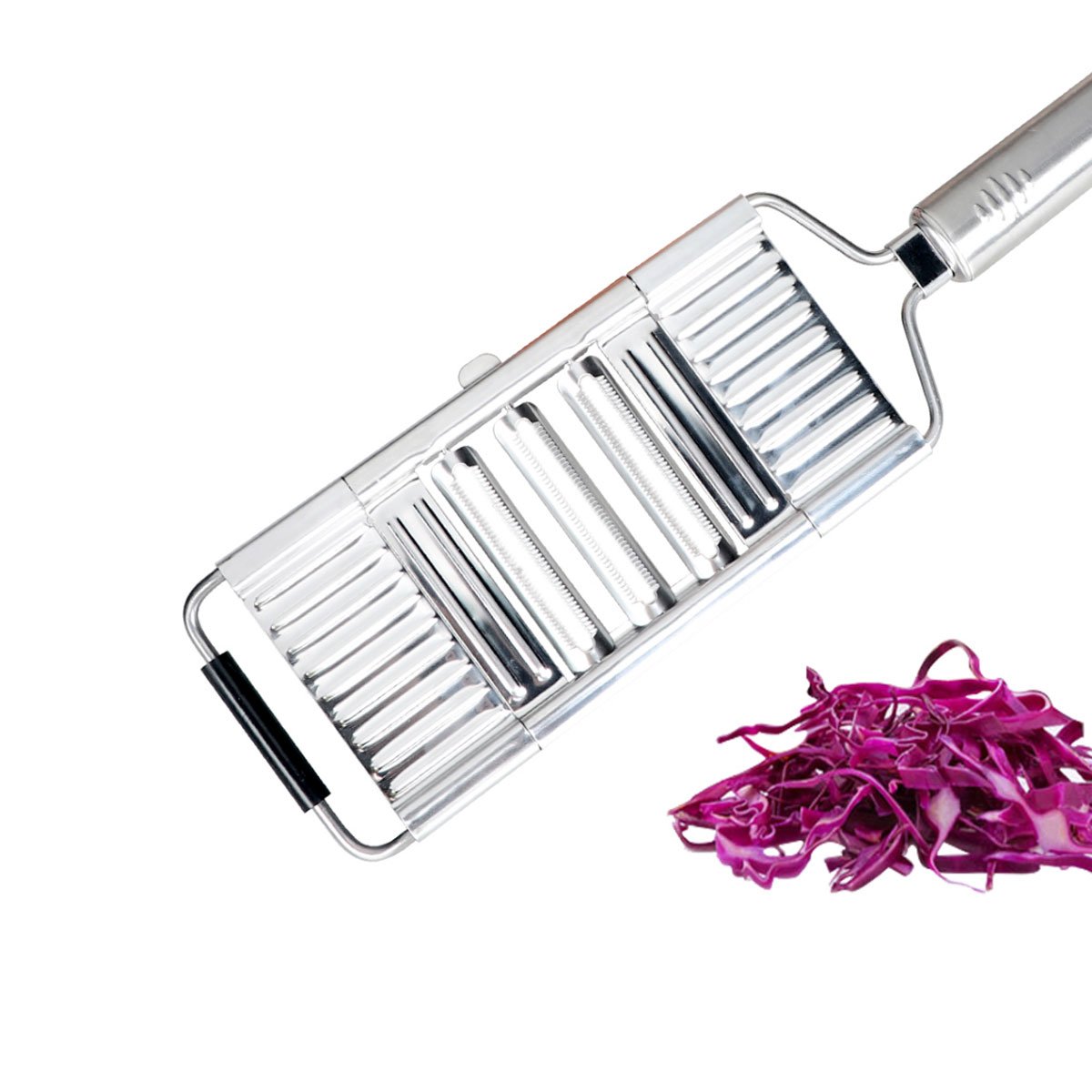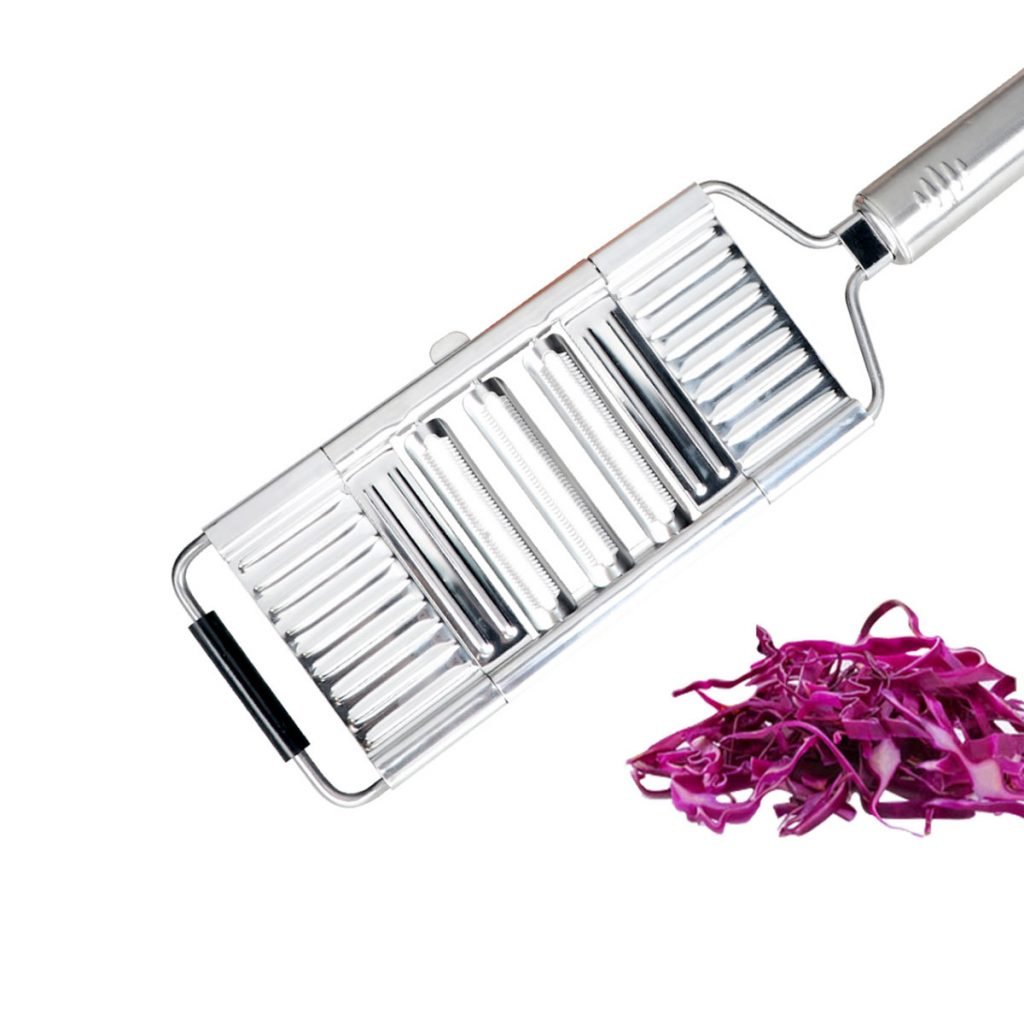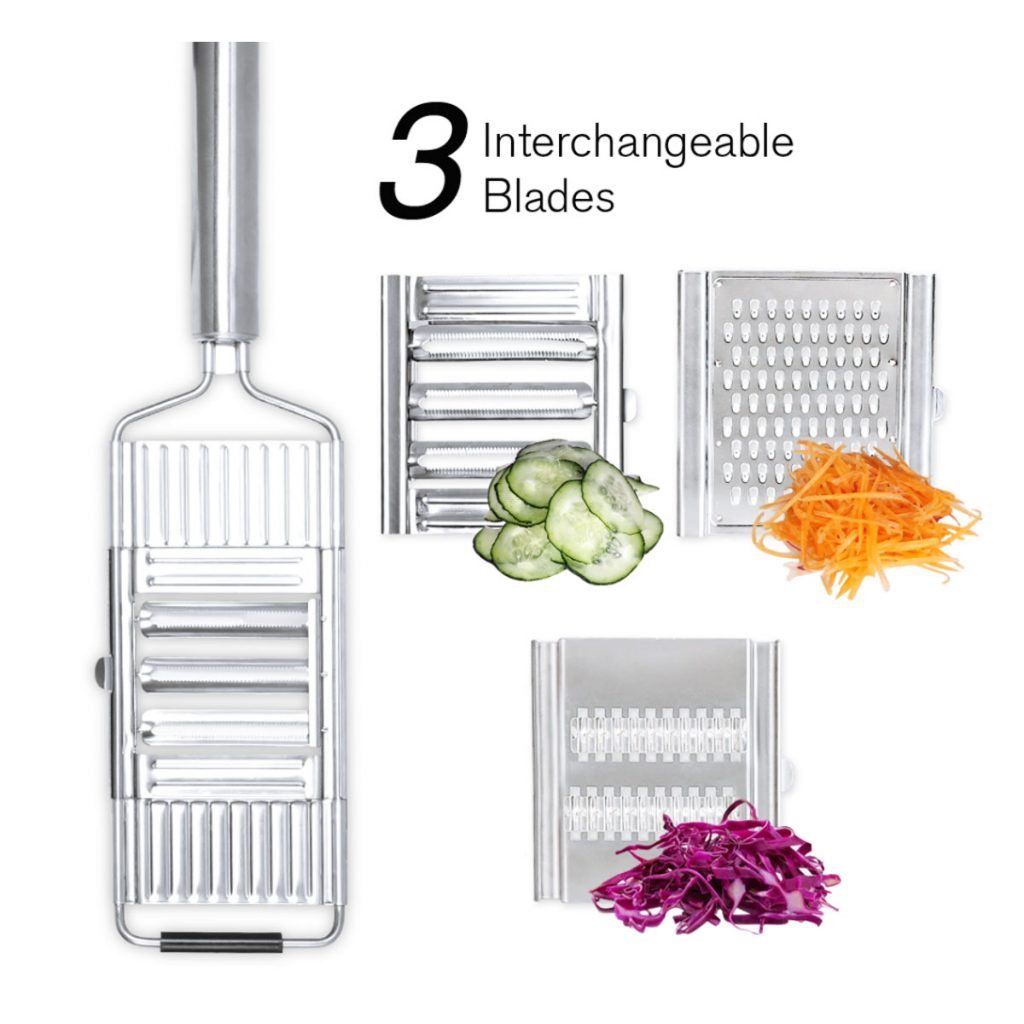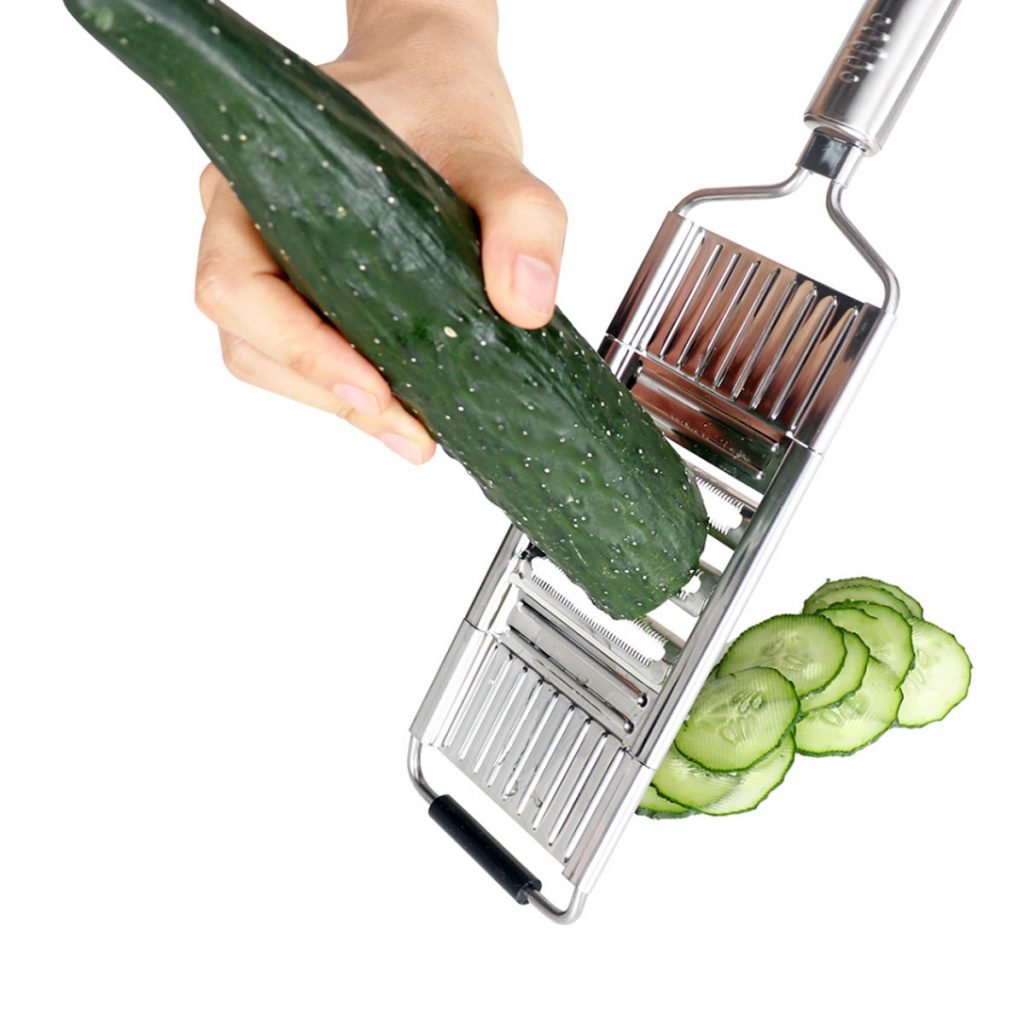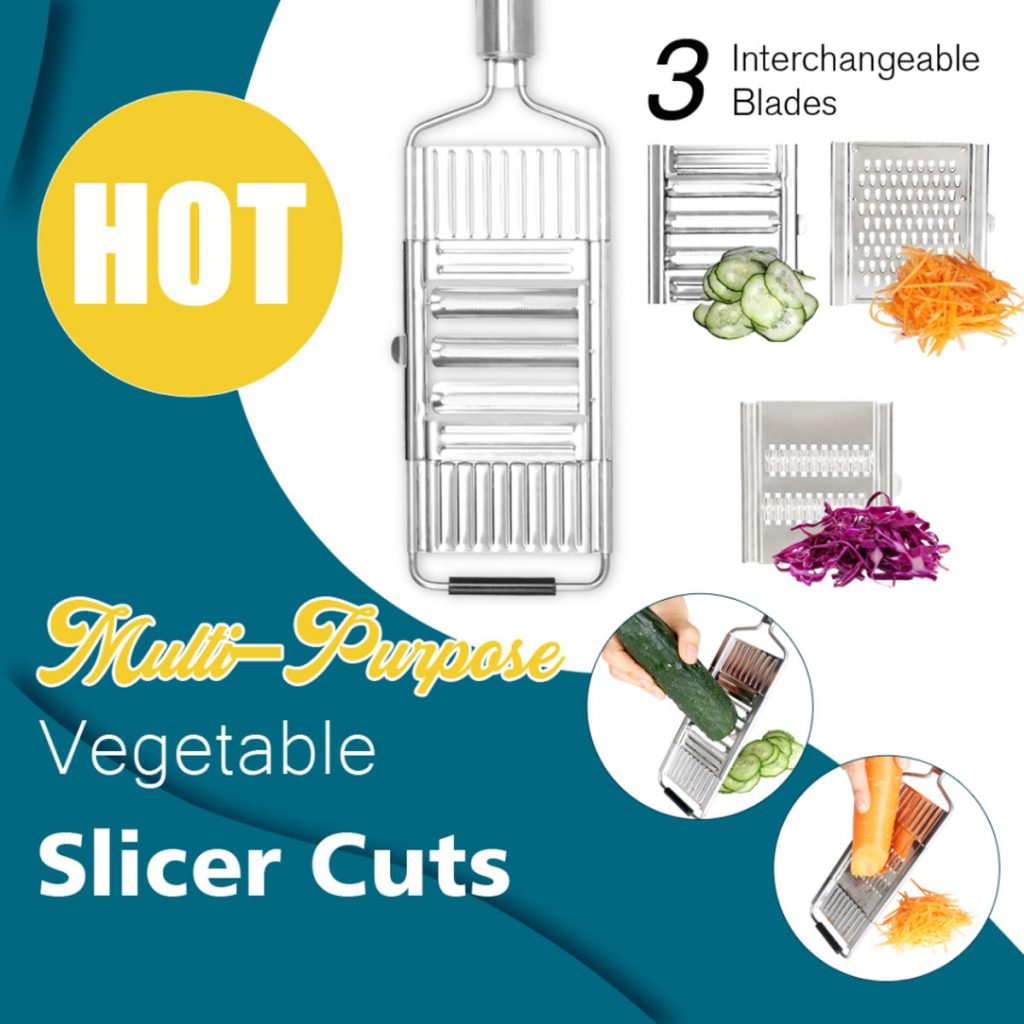 Effortless Handling and Easy Maintenance
Designed with your convenience in mind, this planer features an ergonomic handle that offers a firm grip, preventing any accidental sliding or mishaps during use. Feel the confidence and ease as you glide through your food prep tasks with precision and control.
Storage becomes a breeze with the Fruits Planer Stainless Steel Slicer. Its compact size and convenient hanging holes allow you to save valuable space in your kitchen. Hang it on the wall or neatly tuck it away in your cabinets and drawers, always within reach when inspiration strikes.
Cleaning is a hassle-free experience. Simply scrub and rinse the blades, and you're good to go. Worried about time? This slicer is dishwasher safe, ensuring a quick and effortless cleanup process. Just remember to handle the blades with care while washing to maintain their pristine condition.
Keep in Touch
Follow our social media. Facebook. Instagram. Twitter. Pinterest.

Customer Review
The Fruits Planer Stainless Steel Slicer is a must-have kitchen tool! With its versatile blades, durable construction, and ergonomic handle, slicing, shredding, and peeling fruits and vegetables has never been easier. It's easy to clean, dishwasher safe, and perfect for enhancing the flavors of your dishes. Upgrade your kitchen and elevate your culinary creations with this fantastic slicer!