Charger 3 USB ports 2.4A Aspor brand micro pin
Charger 3 USB ports 2.4A Aspor brand in Sri Lanka, Portable and lightweight design large output current for rapid charge multiple circuit protection to prevent overcharging, passed strict quality inspection. Reliable and usage with all compatible devices stable power output for superior performance and optimum power transmission.
Charger 3 USB ports
Model: A812
Manufacturer Aspor
Input: Ac100-240V 50/60Hz
Output: Total DC5V=2.4(IQ)
Exit 2.4A
Micro pin Cable
Number of USB ports 3
Plug standard EU
Housing material Plastic
Color Black
Cable length: 3m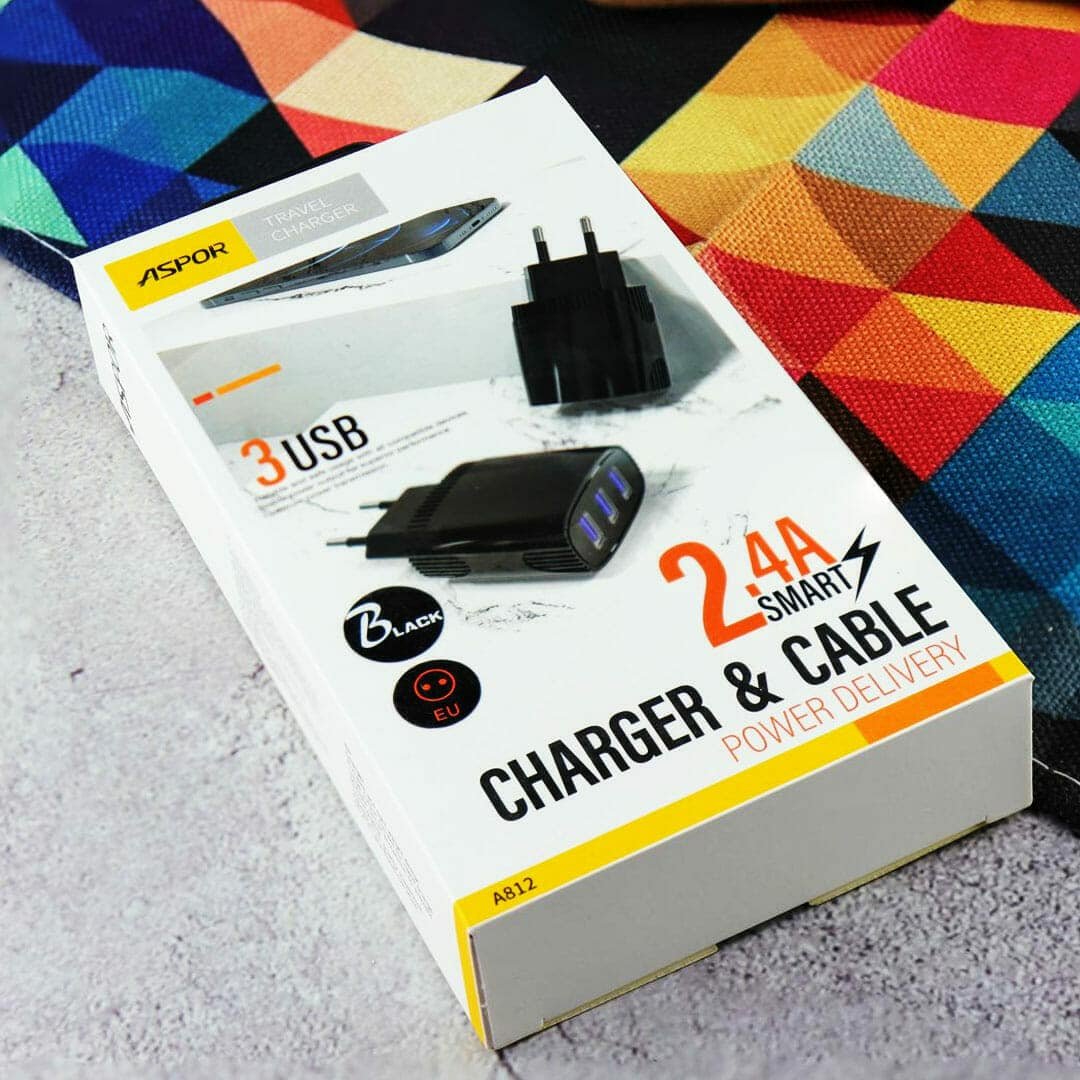 Special note:
Wholesale order a received, please sent your details to click here
Sales promotions and services.
Easy returns and refunds policy. Cash on delivery island-wide. Free delivery Valid purchase in all districts. Your purchase value is Above Rs 5500. Get extra 5% Discount Use this code: get5 in the cart or checkout page. Get Rs 1500.00 worth of discount coupons Just Subscribe to Newsletter or Complete registration with Maza LK online shopping Click here.
Keep in Touch
Follow our social media. Facebook. Instagram. Twitter. Pinterest.
Important Link