Stay Hydrated and Organized on the Go with our Water Bottle with a Removable 7-Day Pill Organizer & Drinking Cup!
Stay Hydrated and Healthy
Quench your thirst and stay on top of your health with our innovative Water Bottle with a Removable 7 Day Pill Organizer & Drinking Cup. Designed for busy and health-conscious individuals like you, this multi-functional water bottle is here to revolutionize your daily routine. Let's dive into what makes it so unique.
Stay hydrated throughout the day: With a generous capacity of 600ml, this water bottle ensures you have ample water to keep you hydrated during your daily activities. Whether at the office, hitting the gym, or running errands, this water bottle will be your faithful companion, providing the necessary refreshment.

Convenient 7-day pill organizer: Are you tired of fumbling with multiple pill bottles daily? Our water bottle features a cleverly integrated 7-day pill organizer, allowing you to neatly store and access your daily medications and supplements. No more confusion or missed doses. Stay on track with your health regimen effortlessly.

Versatile drinking cup: Besides the water bottle and pill organizer, this remarkable product includes a detachable drink cup. Perfect for when you need a quick sip or want to share your drink with a friend, the drinking cup adds extra convenience and functionality to this already impressive water bottle.
Practical Design for Busy Lifestyles
We understand that your life is fast-paced, and you need products that keep up with your busy schedule. That's why our Water Bottle with Removable 7-Day Pill Organizer & Drinking Cup is thoughtfully designed with practicality in mind. Let's explore its remarkable features:
Durable and safe materials: Crafted from high-quality PP+PC materials, this water bottle is built to last. Ensuring its longevity. Moreover, these materials are BPA-free, guaranteeing your health and safety while you enjoy your favourite beverages.

Compact and portable: Measuring approximately 7.5*23cm, this bag is compact and portable, making it ideal for travel, commuting, or simply carrying it wherever you go. It fits easily into backpacks, gym bags, and car cup holders, so you can have it by your side no matter the adventure.

Vibrant colours to suit your style: Express your personality with our Water Bottle with a Removable 7 Day Pill Organizer & Drinking Cup, available in a range of eye-catching colours. Choose from blue, red, black, yellow, or rose red to match your style and make a statement while staying hydrated.
Simplify Your Life and Promote Wellness
By investing in our Water Bottle with a Removable 7 Day Pill Organizer & Drinking Cup, you're getting a practical and stylish hydration solution and taking a step towards simplifying your life and promoting your overall well-being. Here's how:
Streamline your routine: Tired of carrying multiple bottles, cups, and pill organizers with you wherever you go? Our all-in-one solution eliminates the need for separate items, decluttering your bag and simplifying your daily routine. Stay organized and efficient while enjoying the convenience of having everything you need in one place.

Encourage healthy habits: With the integrated 7-day pill organizer, you'll never miss a dose again. This feature helps you establish a consistent medication routine, promoting your health and well-being. Additionally, having your water readily available in this bottle will make you more likely to stay hydrated and enjoy the countless benefits of proper hydration.

The perfect gift for loved ones: Looking for a thoughtful gift for a health-conscious friend or family member? Our Water Bottle with a Removable 7 Day Pill Organizer & Drinking Cup makes an ideal present. It combines practicality and style and promotes a healthy lifestyle, making it a unique and valuable gift.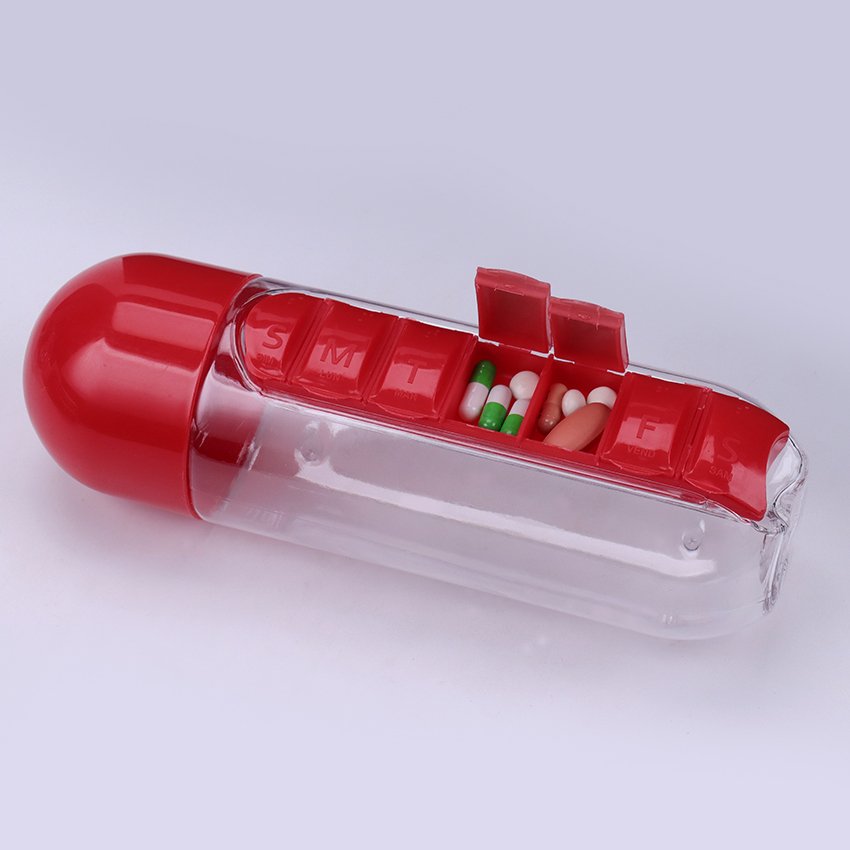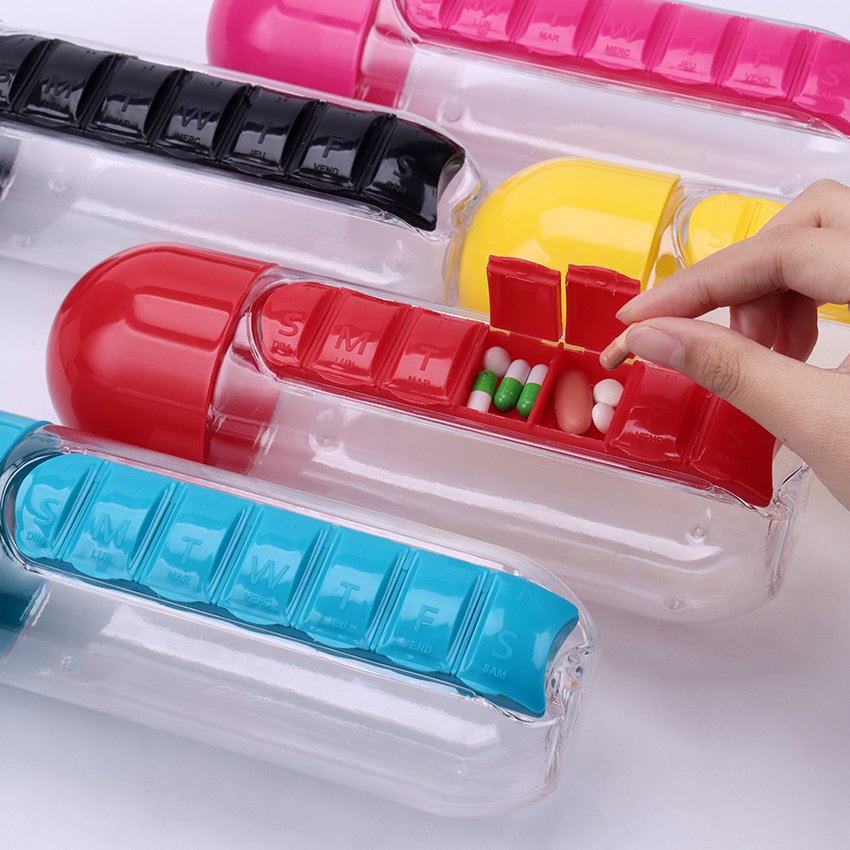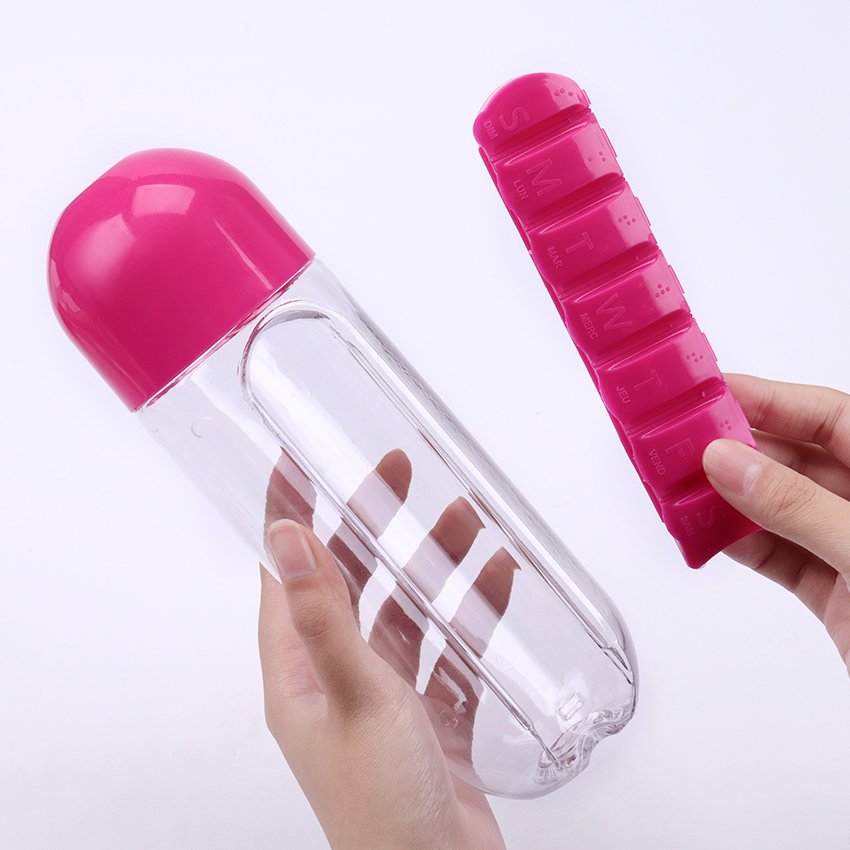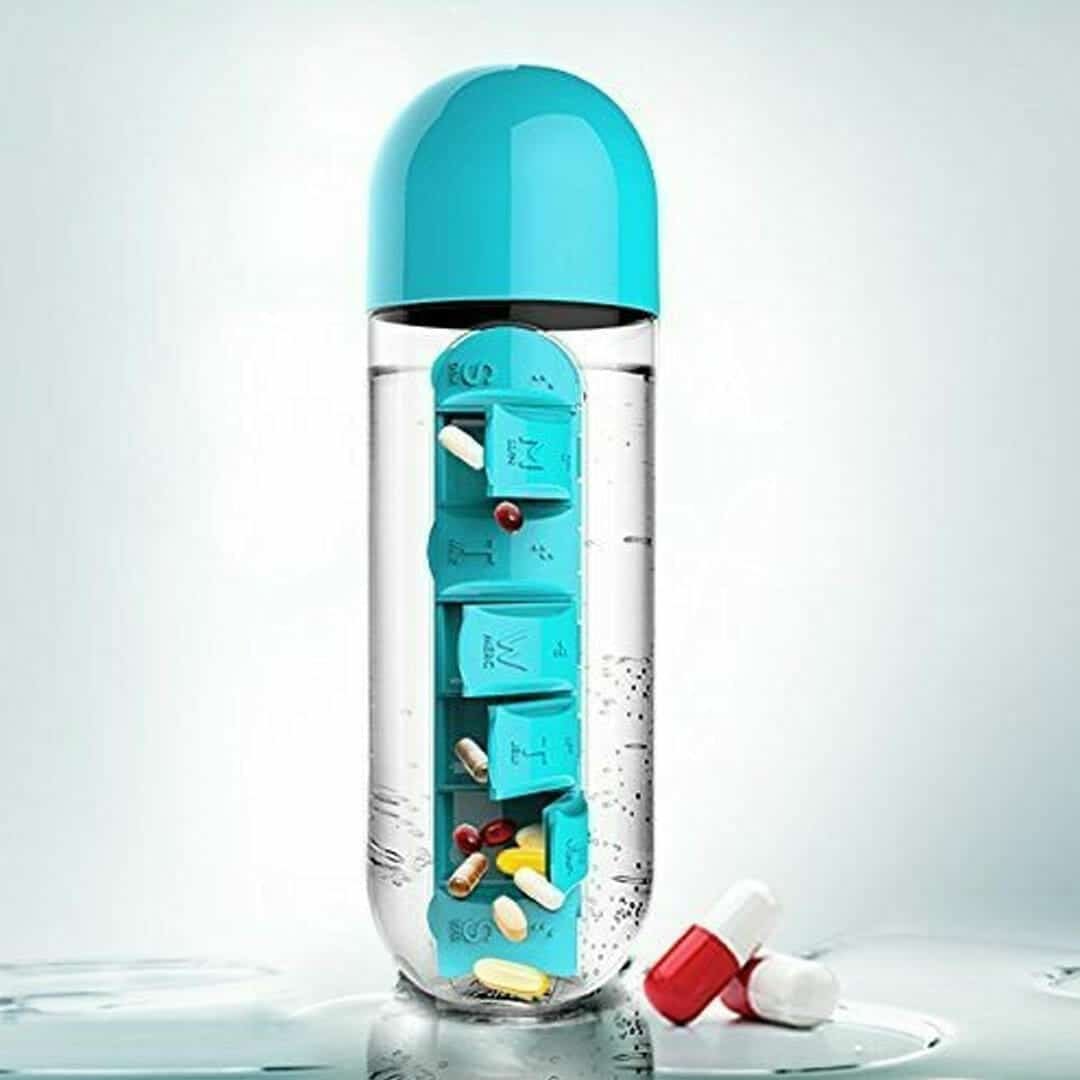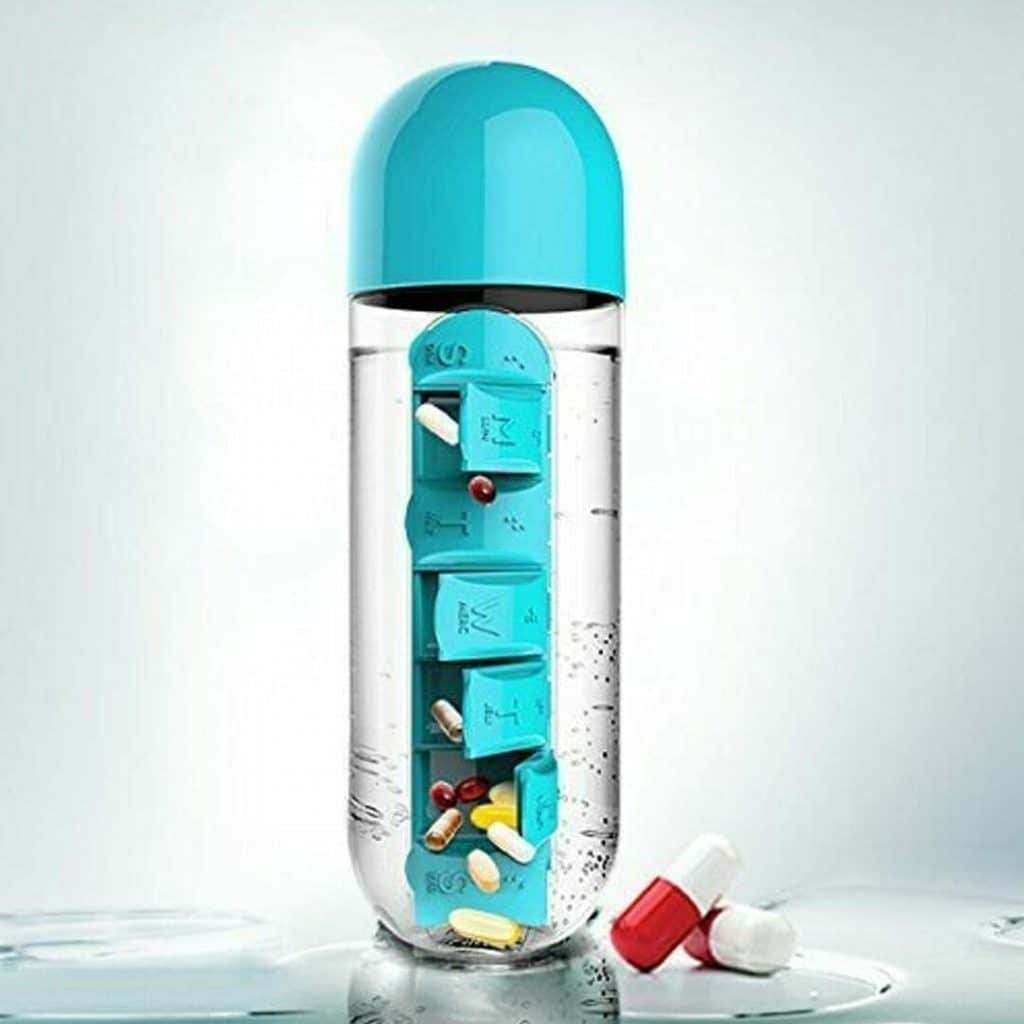 Benefits
1. Stay hydrated and healthy
2. Convenient 7-day pill organizer
3. Innovative multi-functional design
4. Leak-proof lid and insulation sleeve
5. BPA-free and recyclable material

Reviews
I'm so glad I got this Water Bottle with a Removable 7-Day Pill Organizer and Drinking Cup! It's perfect for staying hydrated and organized on the go. The generous capacity of 600ml ensures I have plenty of water throughout the day. I especially love the integrated 7-day pill organizer – it's so convenient and saves me time every day. Highly recommend this product!
Keep in Touch
Follow our social media. Facebook. Instagram. Twitter. Pinterest.
Important Link