Create a Neat and Accessible Spice Collection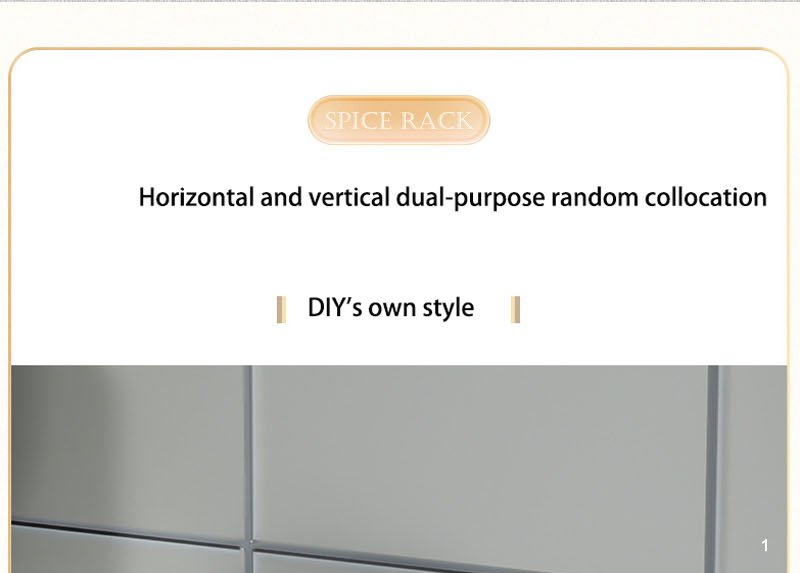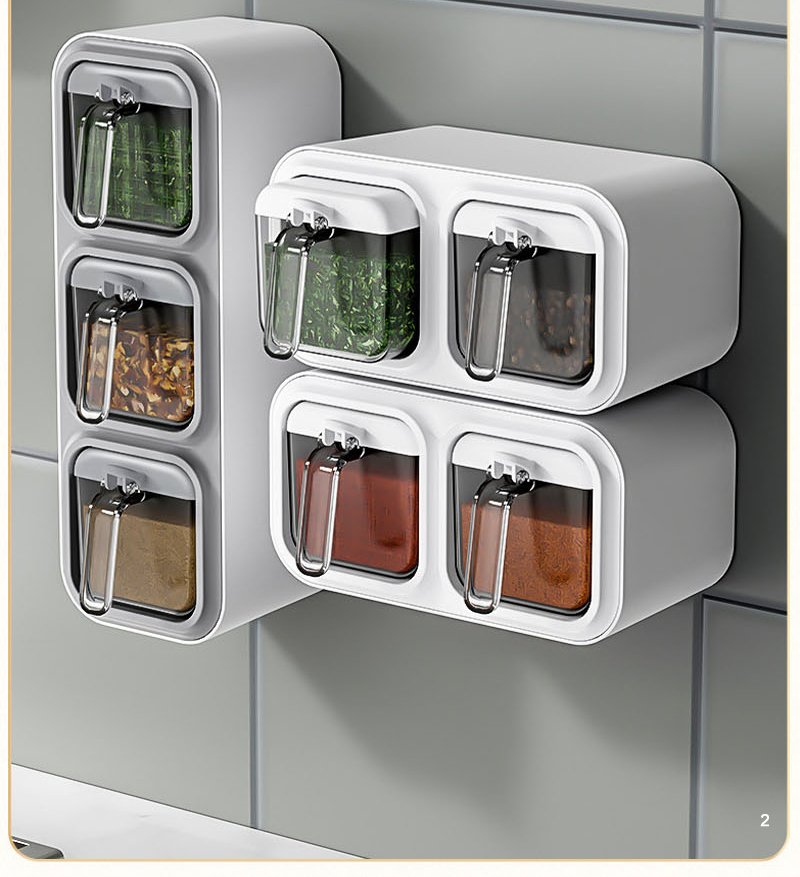 Transform Your Kitchen with the Wall Mount Spice Rack Organizer
Are you tired of rummaging through cluttered kitchen cabinets to find the right spice for your culinary masterpieces? Say goodbye to the chaos and welcome the Wall Mount Spice Rack Organizer into your life! This ingenious kitchen accessory is designed to keep your spices within arm's reach, making cooking a breeze. With its horizontal and vertical dual-purpose design, you have the freedom to arrange the spice containers according to your unique style.
Elevate Your Kitchen Decor with Wall mount spice organizer
Beyond its functional benefits, this spice rack organizer is a delightful addition to any kitchen. Its sleek and modern design effortlessly blends with various interior styles, adding a touch of sophistication to your culinary haven. Available in two sizes, the two squares or three squares configuration, you can choose the one that suits your needs and complements your kitchen's aesthetic. Whether you prefer the timeless elegance of pure white or the contemporary allure of gray, this spice rack organizer is sure to enhance the overall ambiance of your kitchen.
Convenient and Practical Design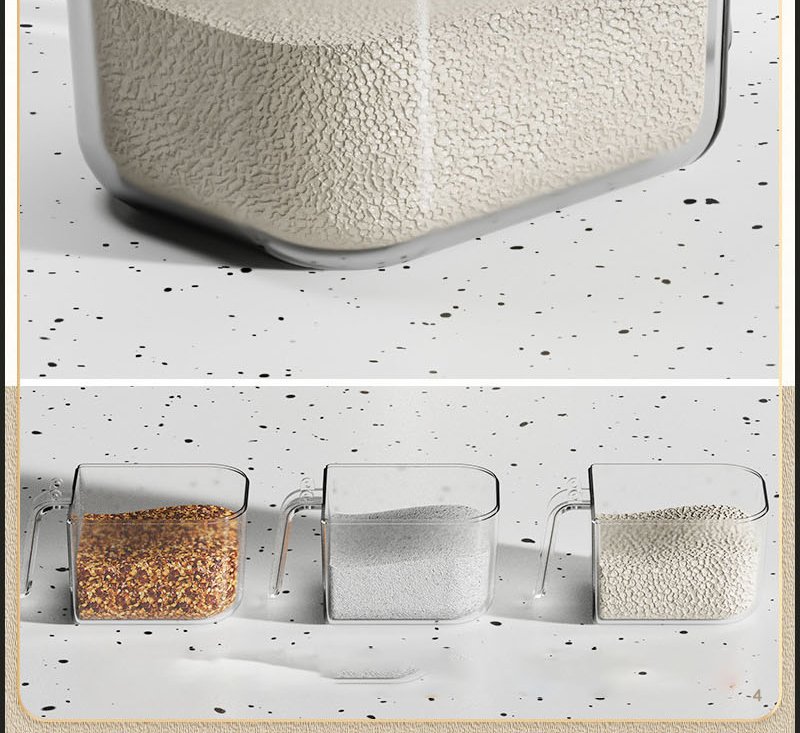 Ample Capacity for All Your Seasonings spice rack organizer
Never worry about running out of storage space again! The Wall Mount Spice Rack Organizer boasts a generous 400ml capacity, providing ample room for your favorite spices, seasonings, and herbs. Crafted from high-quality food-grade PET material, this organizer ensures the freshness and integrity of your ingredients, keeping them safe from external contaminants.
Easy to Use, Easy to Clean 
We understand that convenience is key when it comes to kitchen accessories. That's why we've designed this spice rack organizer to be user-friendly and hassle-free. The comfortable draw feature allows you to effortlessly access your spices, while the double-seal ensures they remain waterproof, oil-proof, and free from moisture-induced clumping. The strong adhesive backing keeps the organizer securely in place, eliminating the risk of it falling off. Plus, the 360-degree waterproof feature guarantees the ultimate protection for your seasonings, even in the most humid environments.
Simple Installation for Instant Organization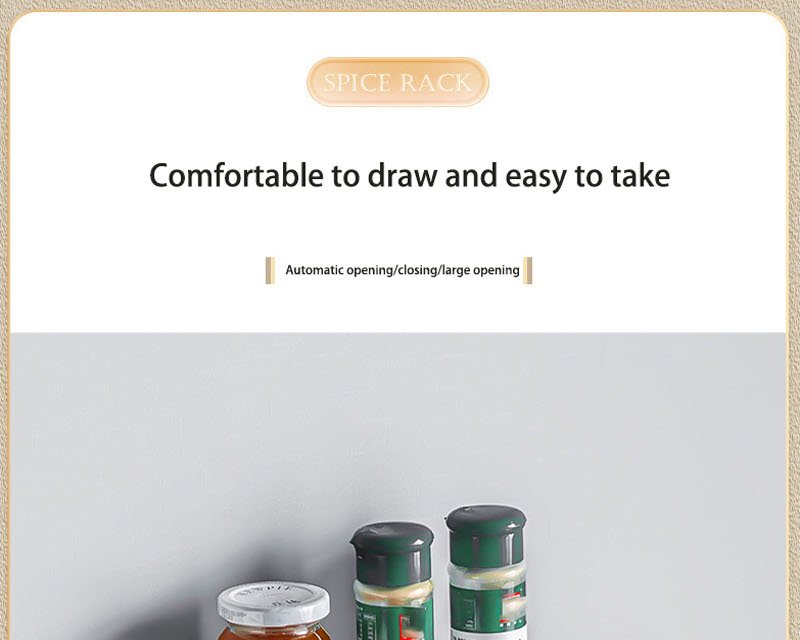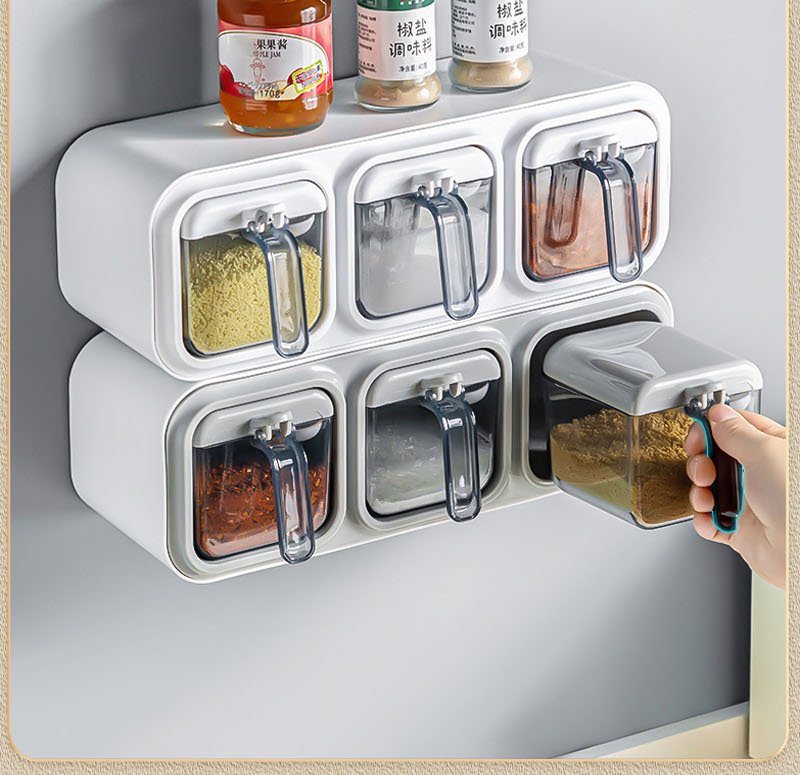 Effortless Installation in Four Simple Steps
We've made it incredibly easy for you to set up your Wall Mount Spice Rack Organizer. No complex tools or technical expertise is required! Just follow these four simple steps: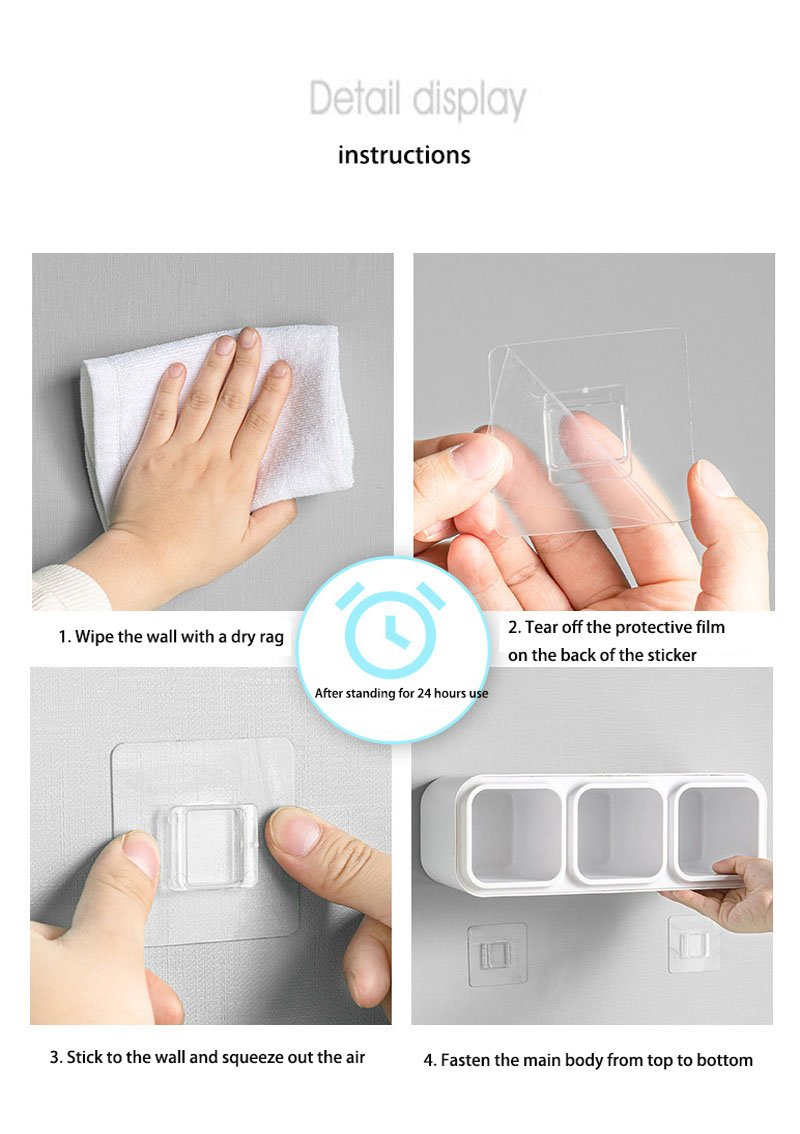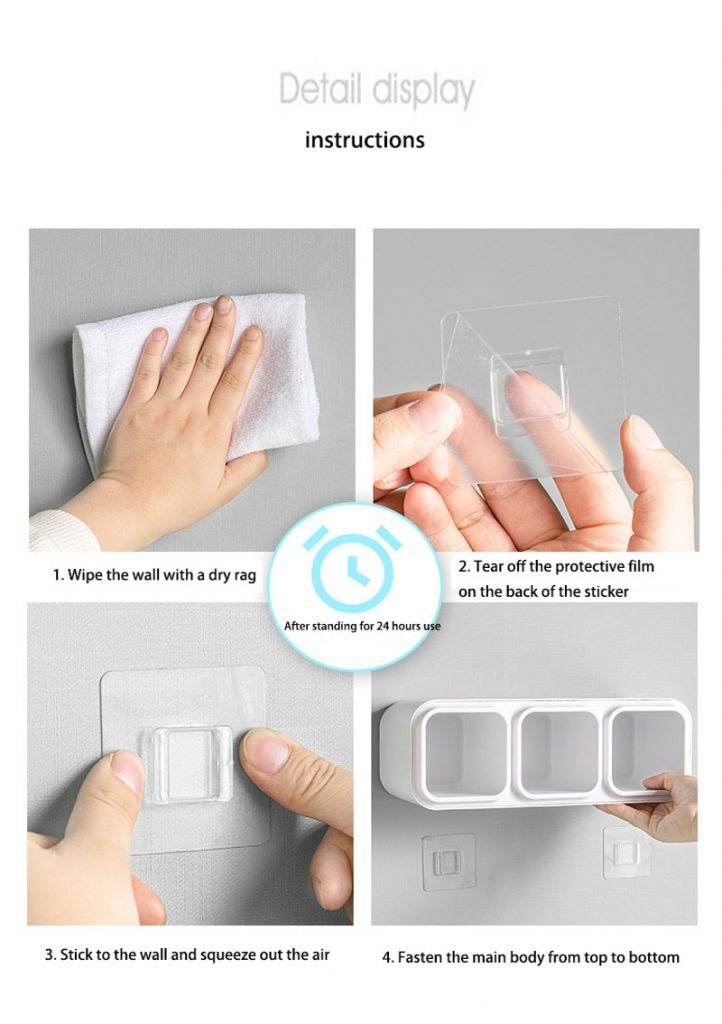 Start by wiping the wall with a dry rag to ensure a clean surface.
Carefully peel off the protective film on the back of the sticker and allow it to stand for 24 hours.
Stick the organizer to the wall, making sure to squeeze out any trapped air for a secure fit.
Finally, fasten the main body from top to bottom, and voila! Your kitchen is now beautifully organized.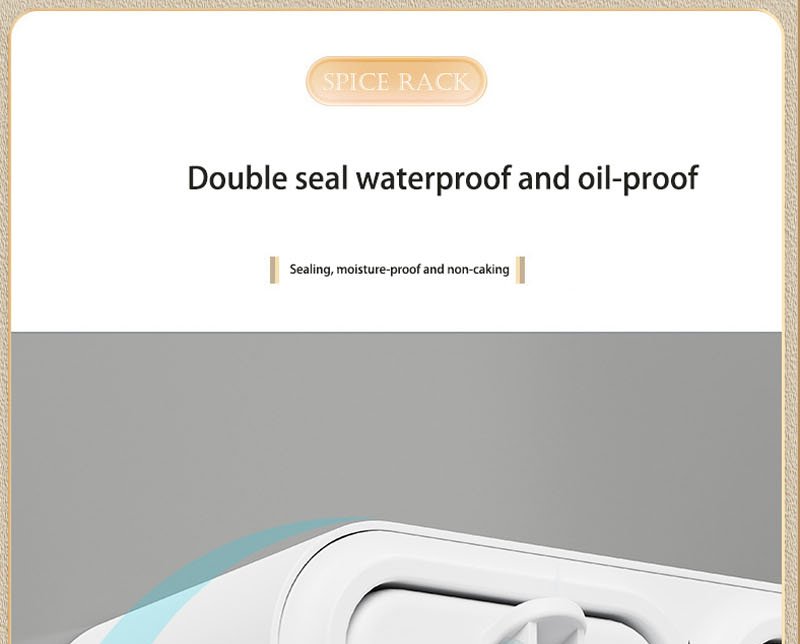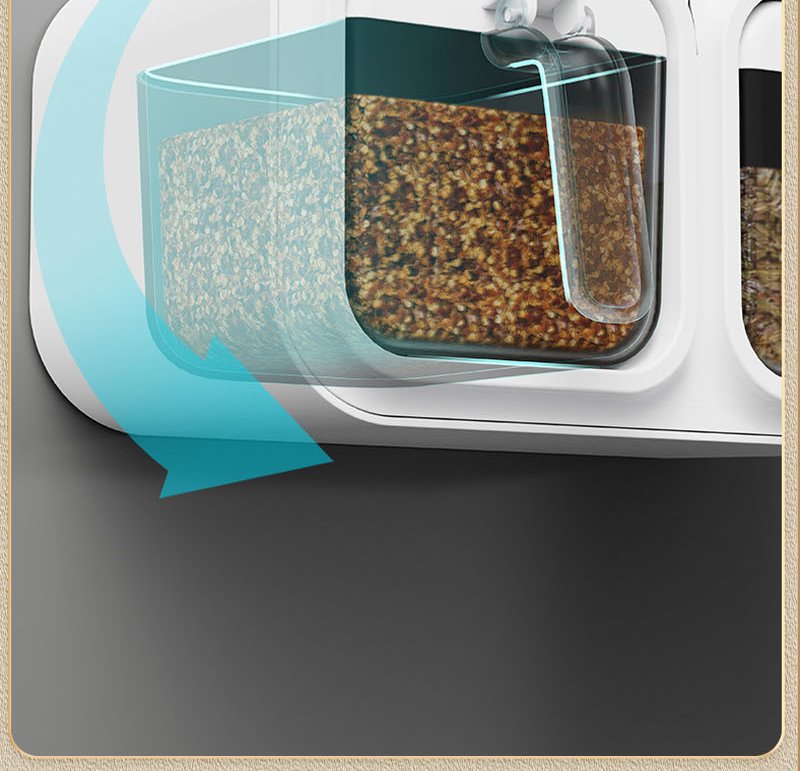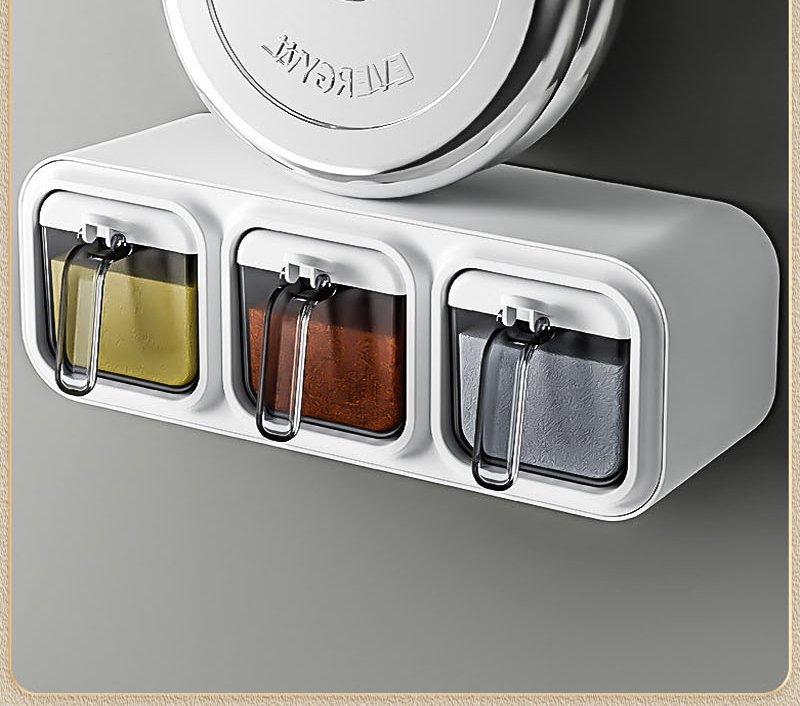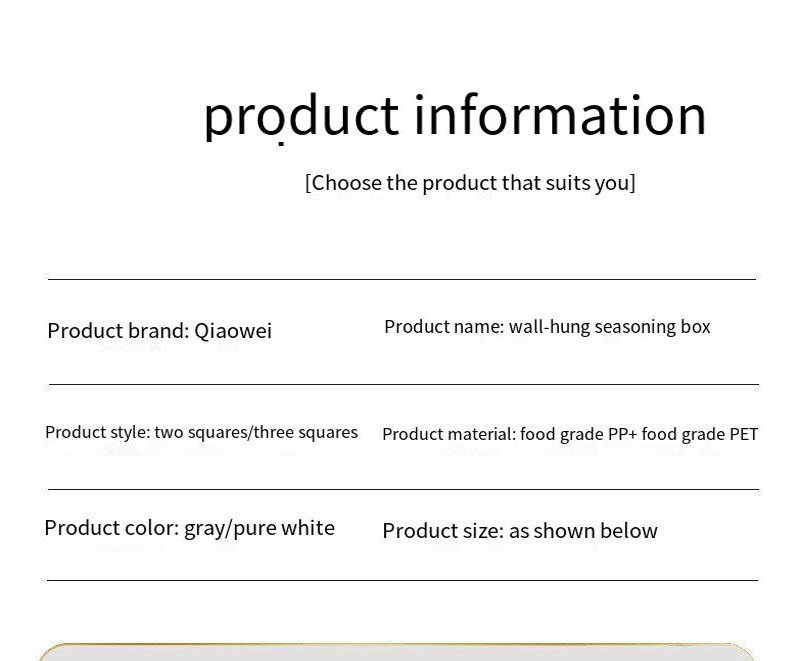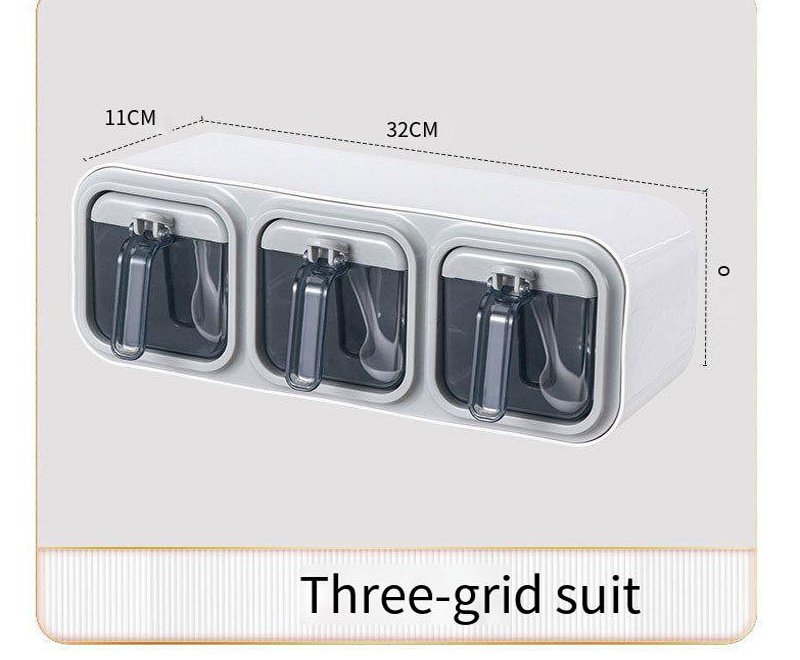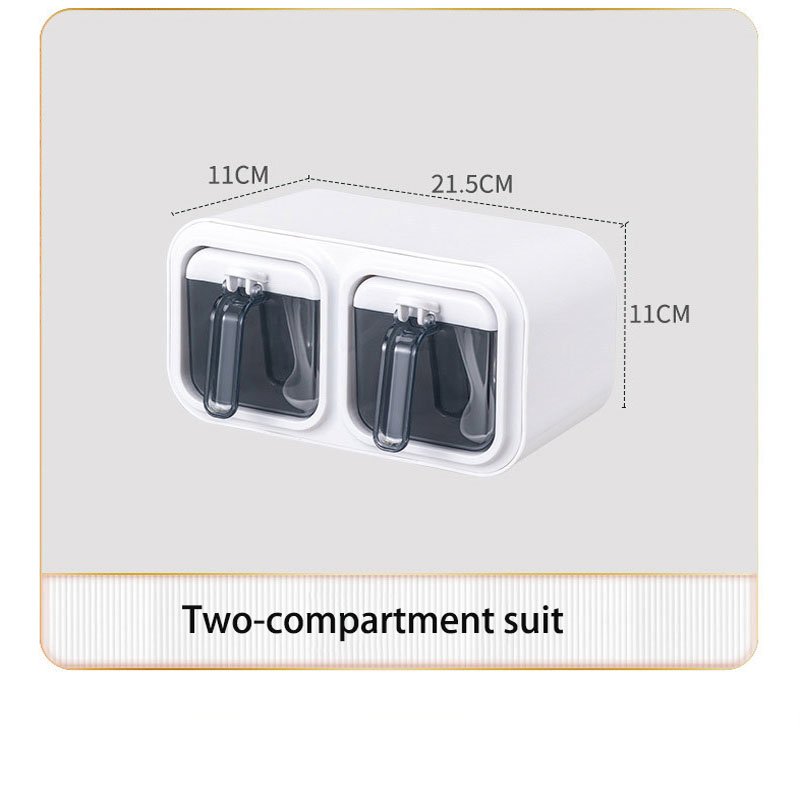 Keep in Touch
Follow us on social media. Facebook. Instagram. Twitter. Pinterest.
FEEDBACK: