Discover the Perfect Mortar and Pestle Set for Your Kitchen Adventures!
Lightweight and Convenient – Your Culinary Companion
---
Get ready to elevate your cooking experience with our versatile Mortar and Pestle Set! Designed with your convenience in mind, this lightweight kitchen tool is a must-have for any aspiring chef or seasoned cook. With its compact size and easy portability, you can take your culinary adventures to new heights, whether it's in your own kitchen or during a cooking class with friends.
Crafted from strong plastic, this Mortar and Pestle Set is built to withstand the test of time. Its durable construction ensures that you'll be able to enjoy its benefits for years to come. Say goodbye to flimsy alternatives that break or crack easily. Our Mortar and Pestle Set is here to stay, offering you a reliable and long-lasting companion for all your grinding and pounding needs.
Unleash Your Inner Chef – Endless Styles to Choose From
---
Express your personal style and add a touch of elegance to your kitchen with our Mortar and Pestle Set, available in a variety of captivating styles. Whether you prefer a sleek and modern design or a more traditional and rustic look, we have the perfect option to match your taste and decor.
Crafted with meticulous attention to detail, our Mortar and Pestle Sets are not only functional but also beautiful. The vibrant colors and exquisite patterns are sure to make a statement in your kitchen. Prepare your favorite herbs, spices, and seasonings with style and finesse, creating a sensory experience that will enhance every dish you create.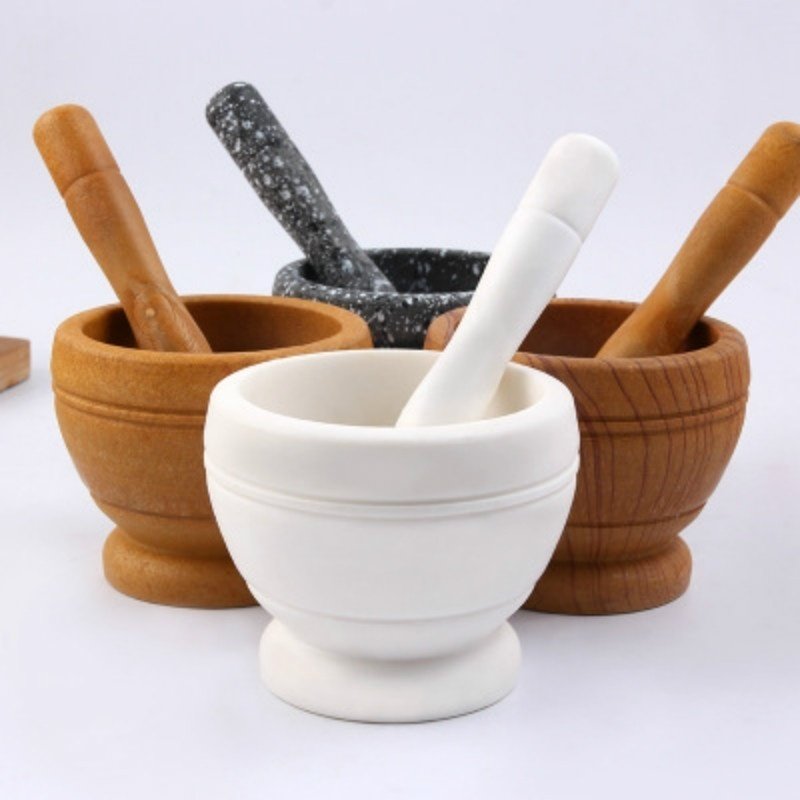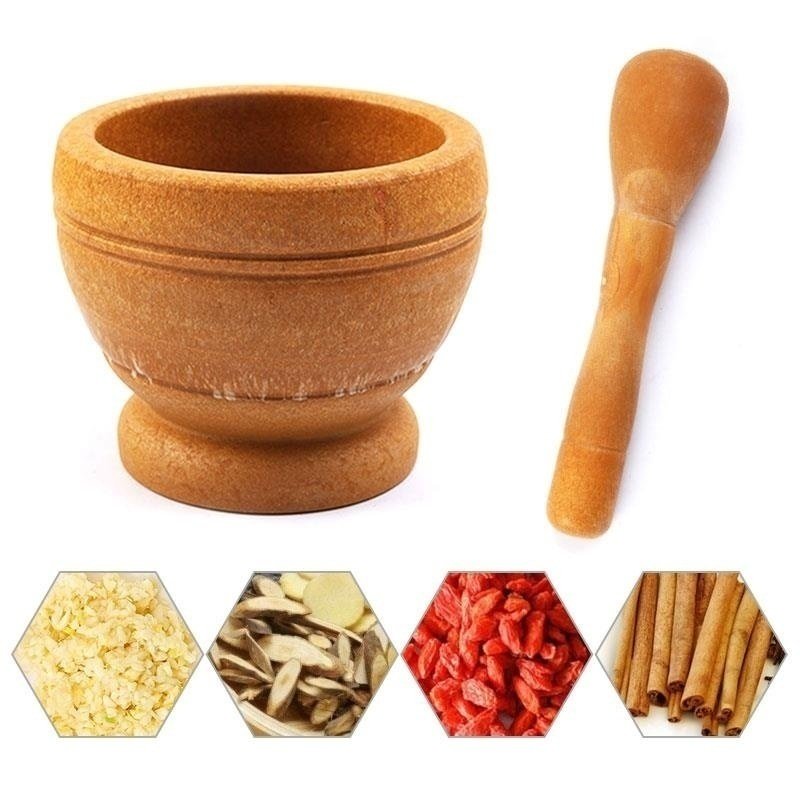 Uncompromising Quality – A Kitchen Essential that Stands the Test of Time
---
Invest in a Mortar and Pestle Set that is made to last. Our high-quality plastic material ensures exceptional durability, making it the perfect choice for both amateur and professional chefs alike. Not only is it strong and sturdy, but it's also incredibly easy to clean, saving you precious time and effort in the kitchen.
Equipped with a spacious storage container, our Mortar, and Pestle Set is designed to meet your culinary needs. No more worrying about space constraints or limitations. With this generous capacity, you can grind and blend a wide variety of ingredients, allowing you to unleash your creativity in the kitchen without any hindrance.
Product Specifications:
Material: Resin
Size: Mortar – 111110cm, Pestle – 4.54.517cm
Color: As shown in the picture
Please note that the actual color of the item may slightly differ from the images on our website due to factors such as monitor brightness and light settings.
Manual measurement deviation of up to 2 cm may occur.
Package Includes: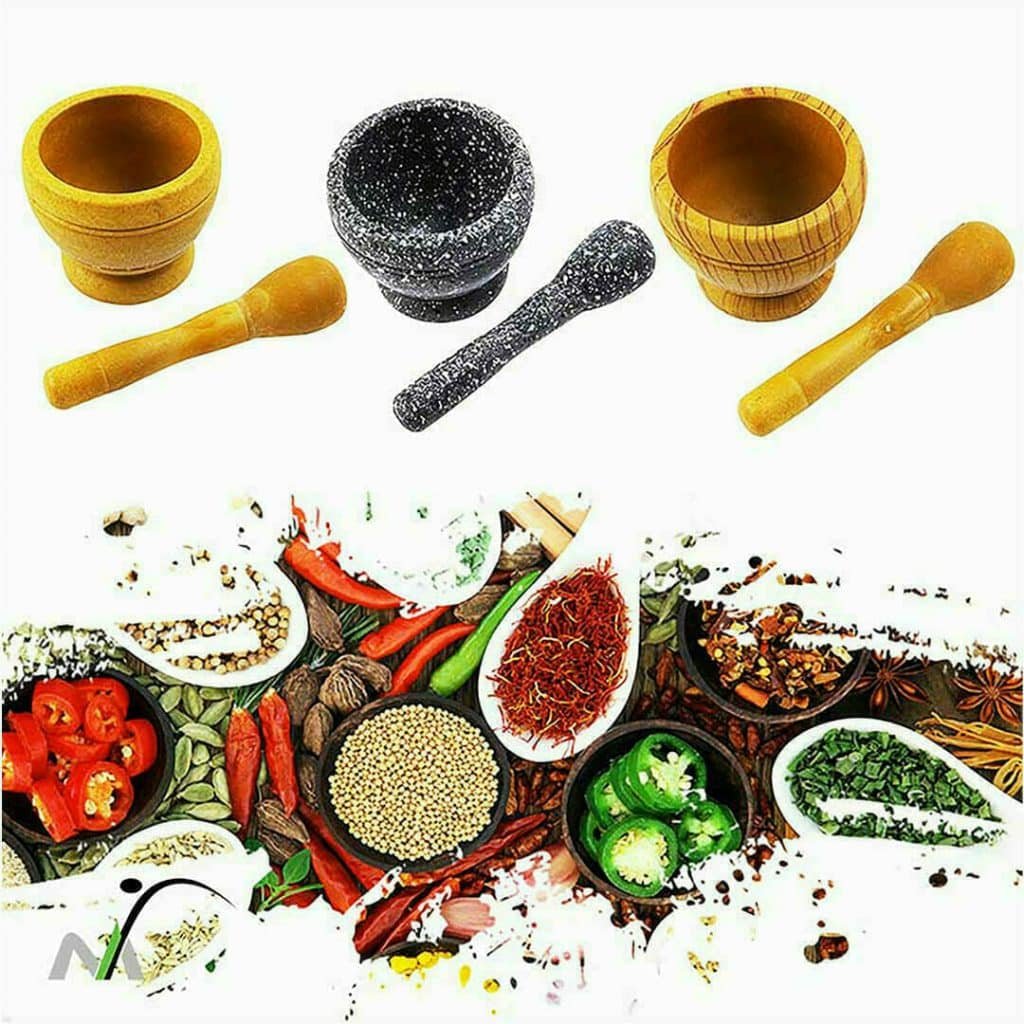 Keep in Touch
Follow our social media. Facebook. Instagram. Twitter. Pinterest.