Enjoy Freshness with Our Moisture-Proof Grain Storage Jar
Discover the perfect solution for keeping your grains and essentials fresh with our Moisture-Proof Grain Jar. This durable kitchen container is designed to provide long-lasting freshness while adding convenience to your storage needs.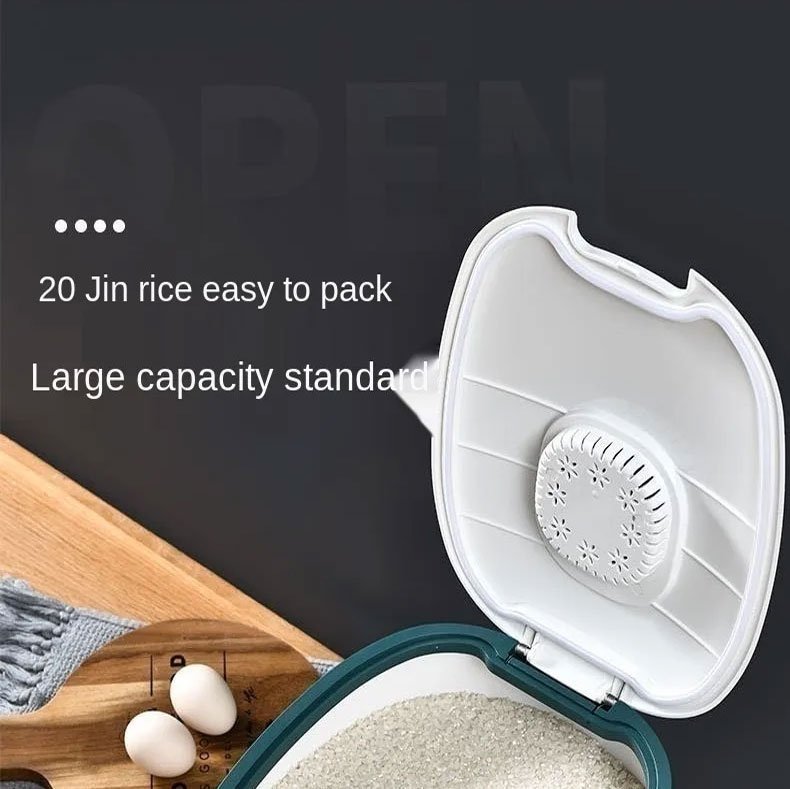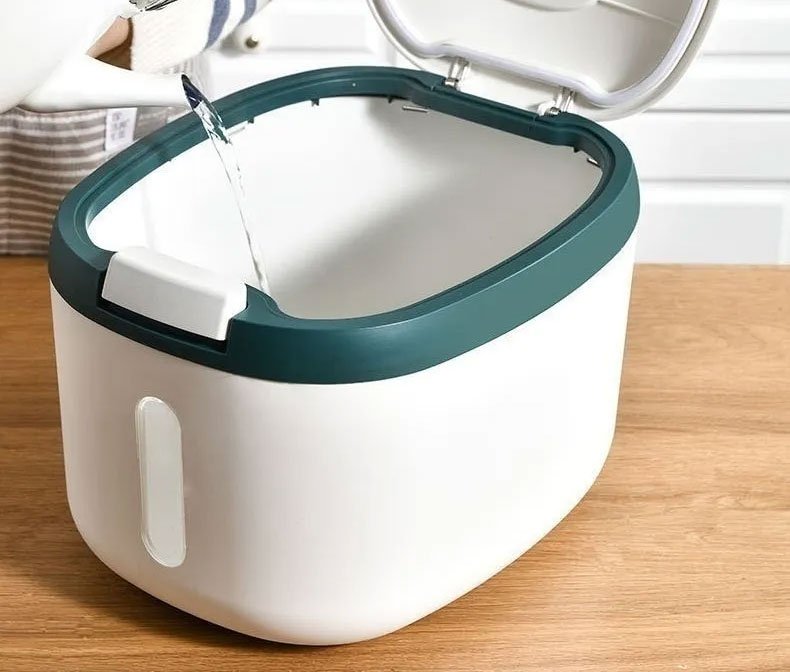 Unveiling the Advantages:
Long-Lasting Freshness: Crafted from non-toxic PP material, this jar ensures your food stays fresh and uncontaminated by moisture or bacteria.
Economical and Eco-Friendly: Reuse this food storage container and contribute to a sustainable lifestyle while saving on your expenses.
Versatile Storage: This transparent, sealed container is ideal for a variety of items including sugar, tea, grains, seeds, dried fruits, nuts, and pet food. Say hello to an organized kitchen!
Space-Saving Design: Stackable and compact, this grain jar allows you to maximize your storage space efficiently, making it a must-have gadget in your kitchen.
Detailed Specifications:
Material: ABS
Capacity: 5KG, 10KG
Size:

5KG: 262117cm
10KG: 322622cm

Color Options: Gray, Green
Package Includes: 1 x Rice Bucket
Enhance your kitchen organization and keep your essentials fresh with our Moisture-Proof Grain Jar. Embrace a clutter-free, efficient kitchen setup today!
Note: Enjoy the convenience of a 1-3mm difference in measurements. Due to monitor differences, colors may vary slightly from the actual product.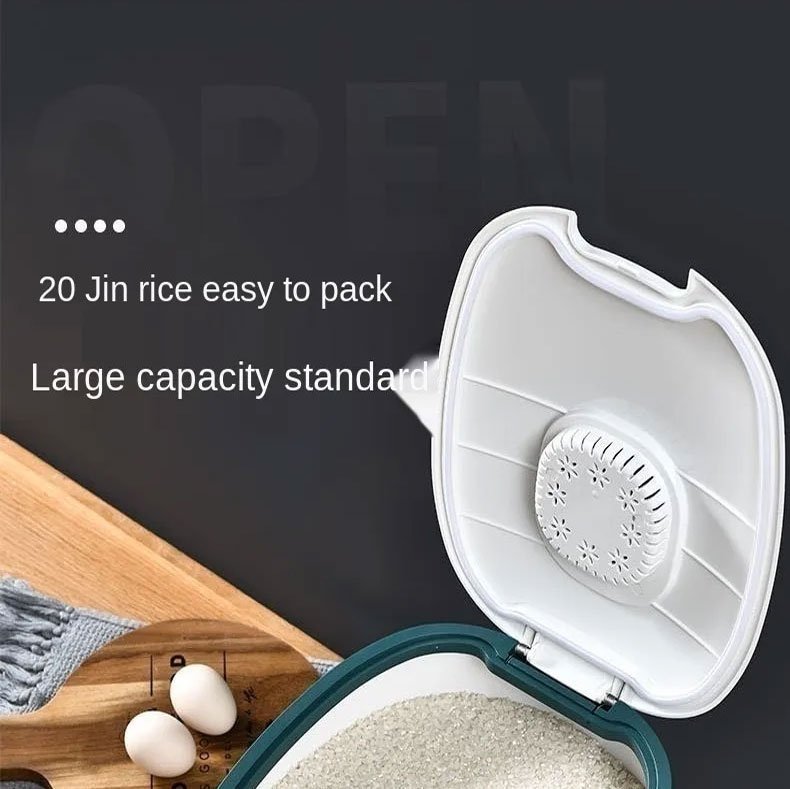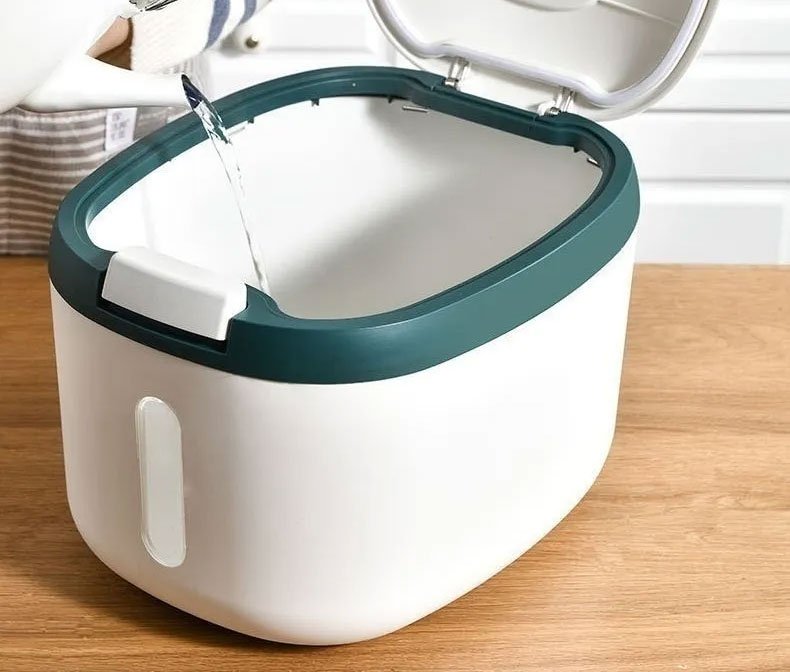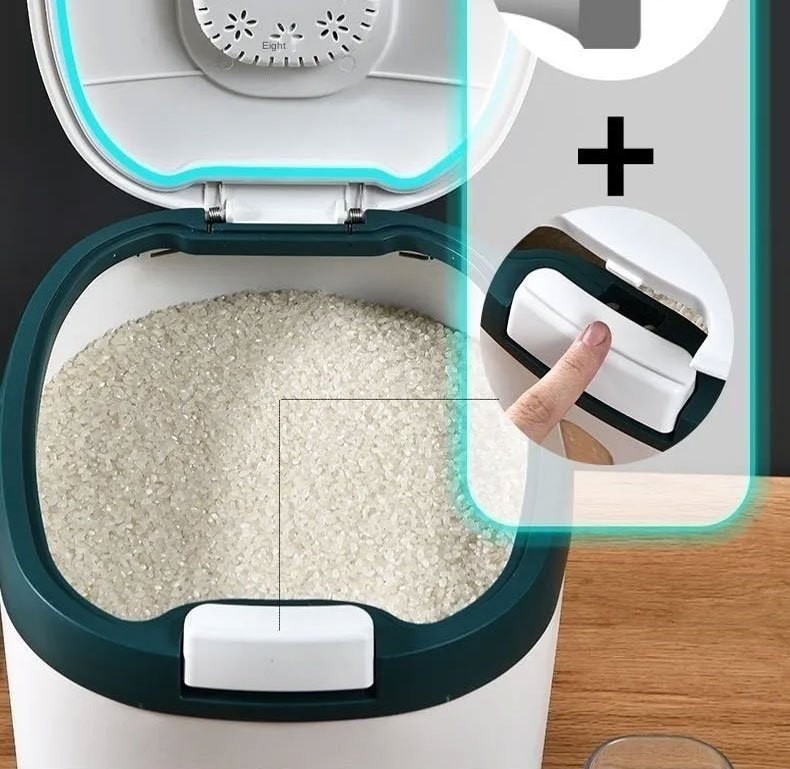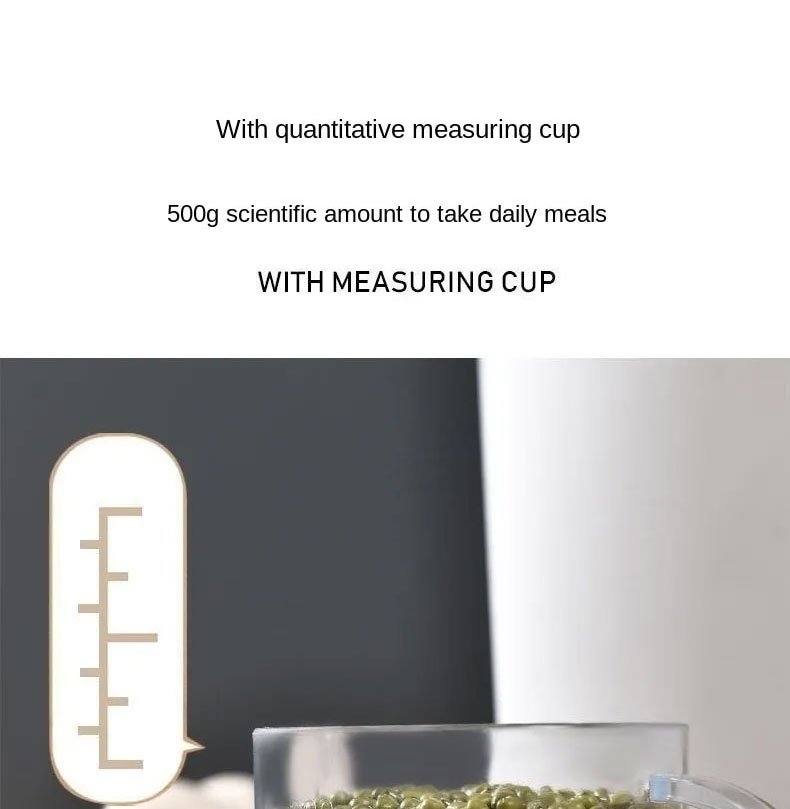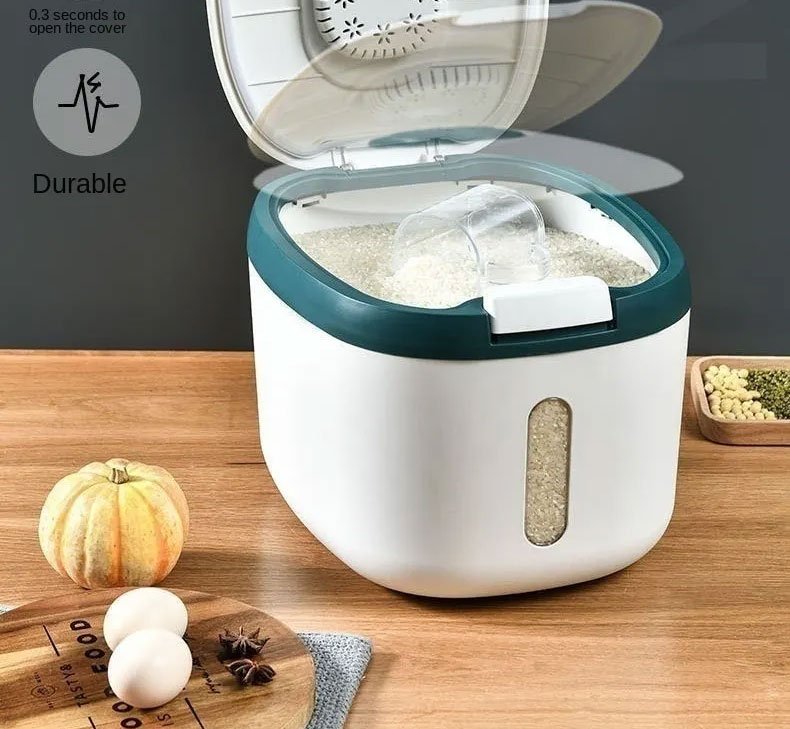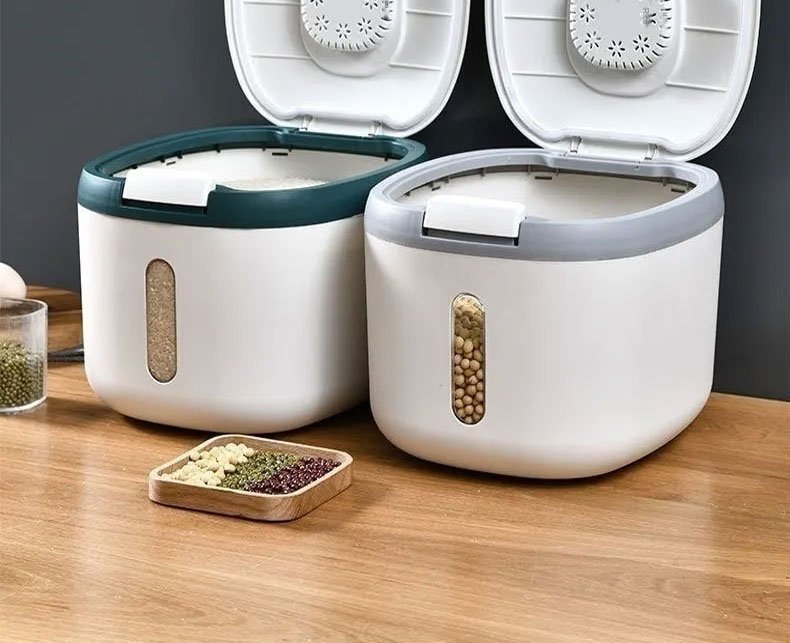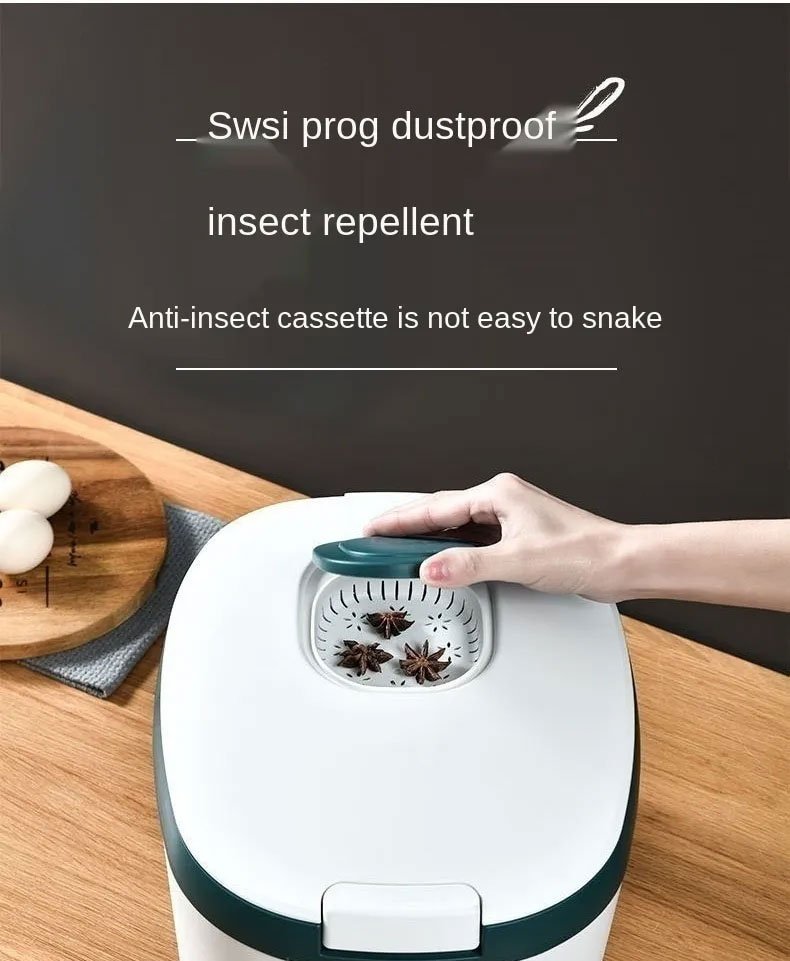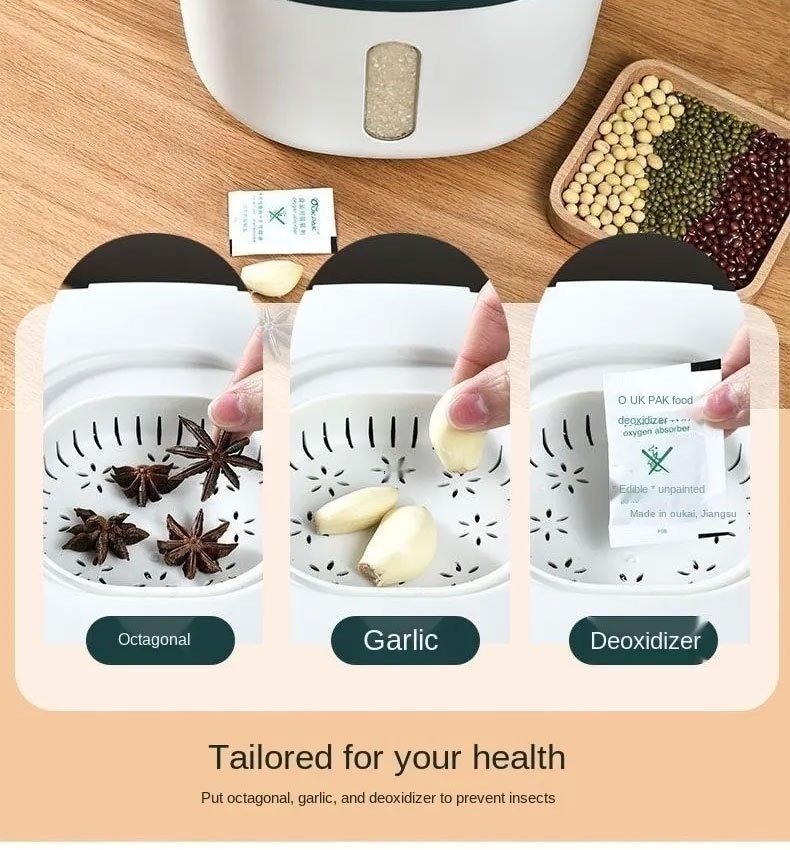 Keep in Touch
Follow us on social media. Facebook. Instagram. Pinterest.


Testimonials from Happy Customers:
Lisa J. – ⭐⭐⭐⭐⭐
Wow! The Moisture-Proof Grain Jar exceeded my expectations. It truly keeps my grains fresh and moisture-free. The stackable design is a game-changer for organizing my pantry. I highly recommend this to everyone.
Mark T. – ⭐⭐⭐⭐⭐
The convenience of this jar is unbeatable. I no longer worry about my pet's food going stale. Plus, the transparency helps me quickly identify what's inside. A fantastic product!
Sarah H. – ⭐⭐⭐⭐⭐
This jar is a lifesaver! It doesn't just store grains; I use it for nuts, seeds, and even tea. The durability is impressive, and the different size options suit my needs perfectly. Definitely a must-have for any kitchen.
David R. – ⭐⭐⭐⭐⭐
I love how this grain jar keeps my rice fresh for a long time. The quality is evident, and the lid fits snugly, ensuring airtight storage. A worthwhile purchase for anyone who wants to keep their grains in top condition.
Rachel S. – ⭐⭐⭐⭐⭐
The Moisture-Proof Grain Jar has made my kitchen more organized and efficient. I can now store a variety of dry goods without worrying about moisture or bugs. Its sleek design and durability are commendable. Highly recommended!