A Culinary Essential for Easy Seasoning
Introducing our innovative Rotatable Seasonings Cans Spice Jar, the perfect companion for every kitchen enthusiast. This combination set of household seasoning jars is designed to elevate your cooking experience and organize your seasonings.
5 grid combinations for convenient storage of various spices

Rotary seasoning box with advanced Axis of technology

Stainless steel top and bottom for durability and style

Each box boasts a generous 300ml capacity

Press to lift, open, and close with just one finger

Dustproof and moistureproof in the closed state

Bottom swivel for easy access to your favorite seasonings
Say goodbye to cluttered spice racks and messy cabinets. With our Rotatable Seasonings Cans Spice Jar, your seasonings will be neatly organized and readily accessible, allowing you to easily add the perfect flavor to every dish.
Simplicity and Functionality Combined
We believe in simplifying your cooking process without compromising functionality. Our Rotatable Seasonings Cans Spice Jar embodies this philosophy with its user-friendly features.
The Axis of technology enables smooth rotation, allowing you to find the spice you need effortlessly. The stainless steel top and bottom improve your kitchen's aesthetics and ensure long-lasting durability.
Each box within the set has a generous 300ml capacity, providing ample space to store your favorite seasonings. With the press-to-lift design, you can easily access your spices and close the jar securely with just one finger.
When closed, the jars are dustproof and moistureproof, keeping your seasonings fresh and flavorful for longer. The bottom swivel feature makes it convenient to rotate the jars and access the desired spice, making your cooking process a breeze.
Elevate Your Culinary Creativity
The Rotatable Seasonings Cans Spice Jar is not just a storage solution; it's a catalyst for your culinary creativity. With its convenient organization and easy access, you can effortlessly experiment with various flavors and seasonings, unlocking new dimensions in your cooking.
Imagine having all your essential spices at your fingertips, inspiring you to confidently create delectable dishes. This spice jar set empowers you to elevate your recipes and delight your taste buds.
Invest in the Rotatable Seasonings Cans Spice Jar and revolutionize your kitchen organization. Experience the joy of effortless seasoning and embark on a culinary journey like never before.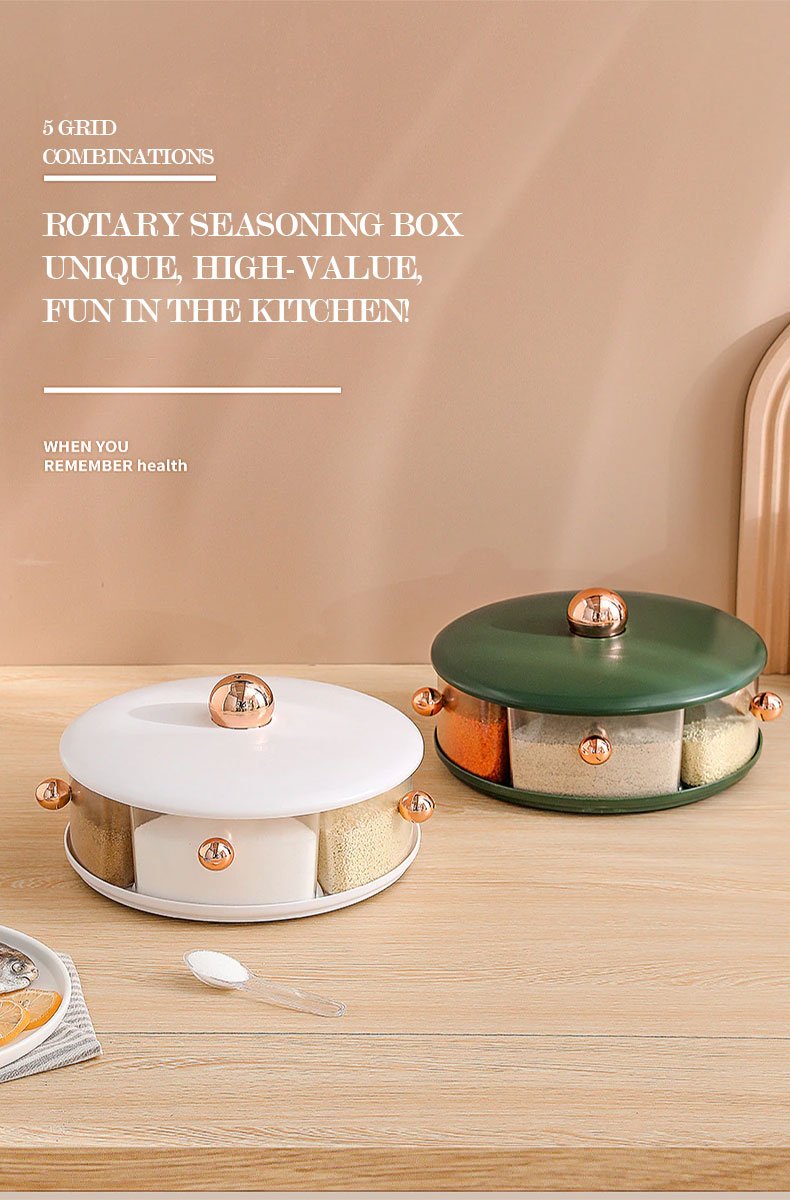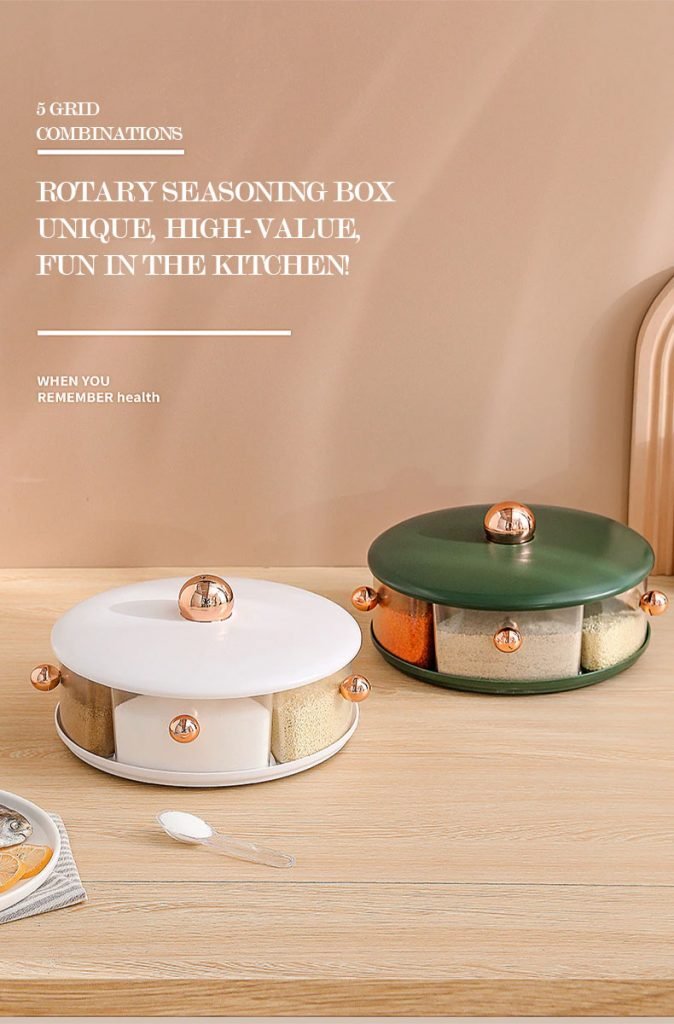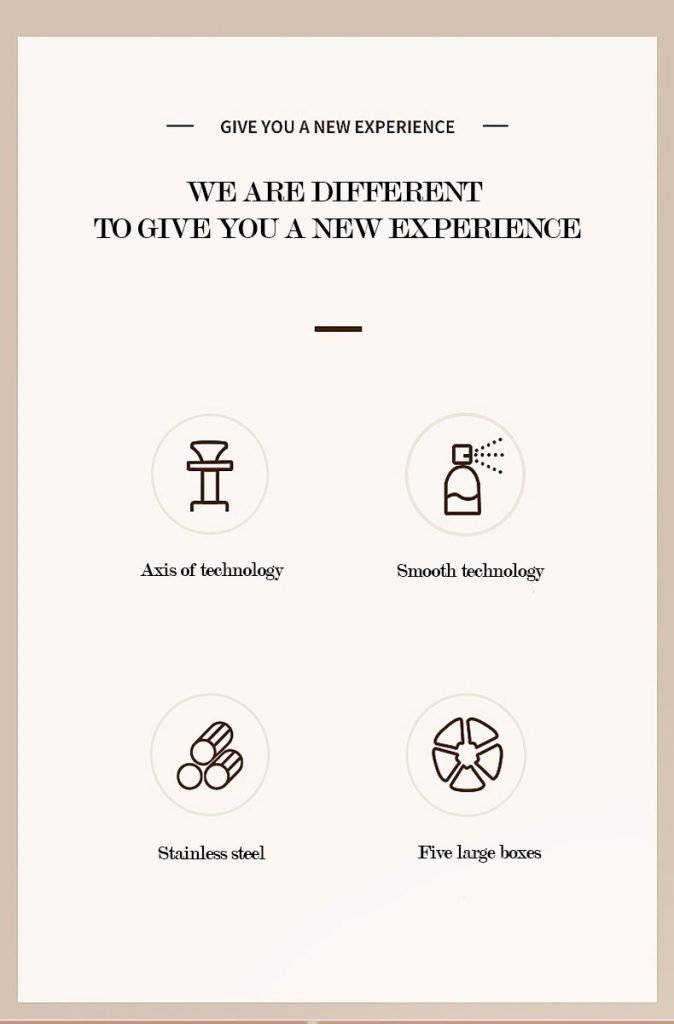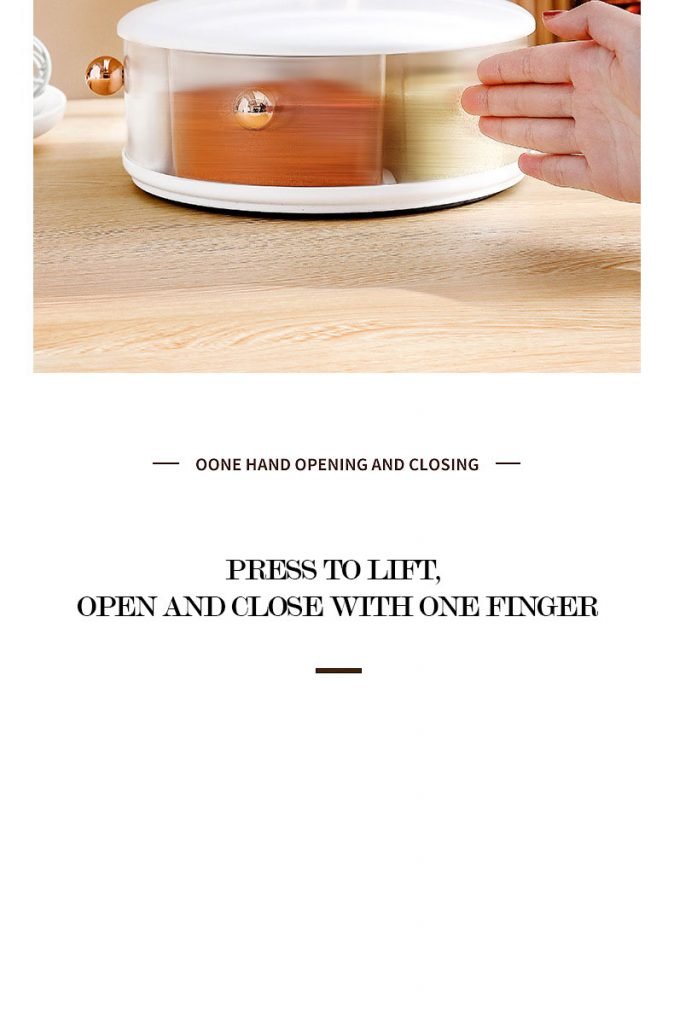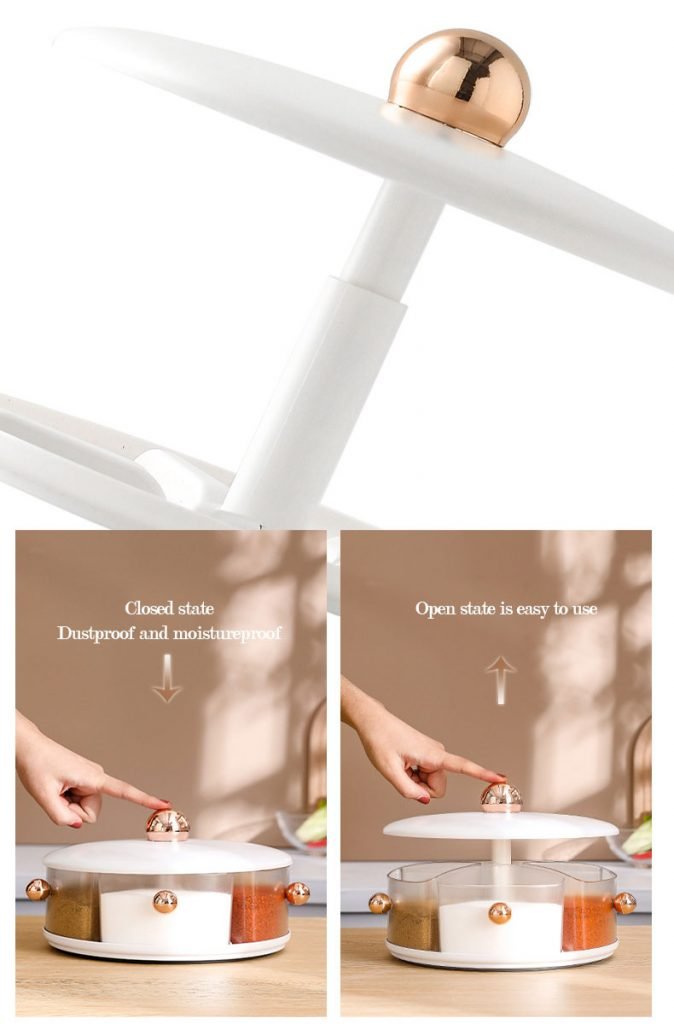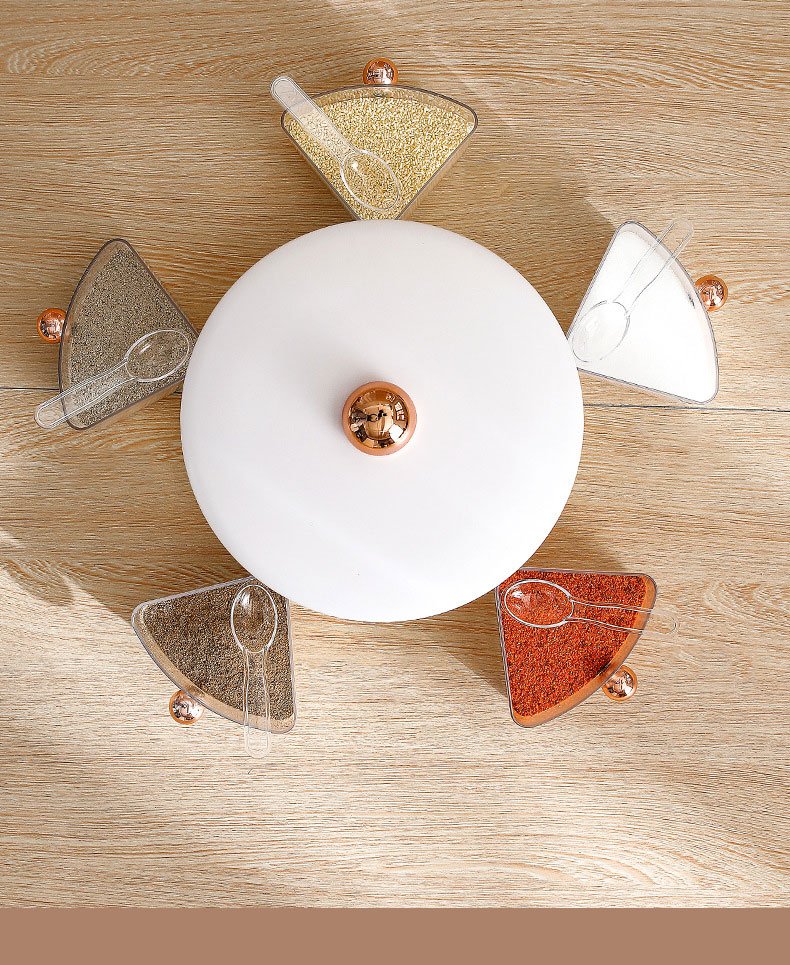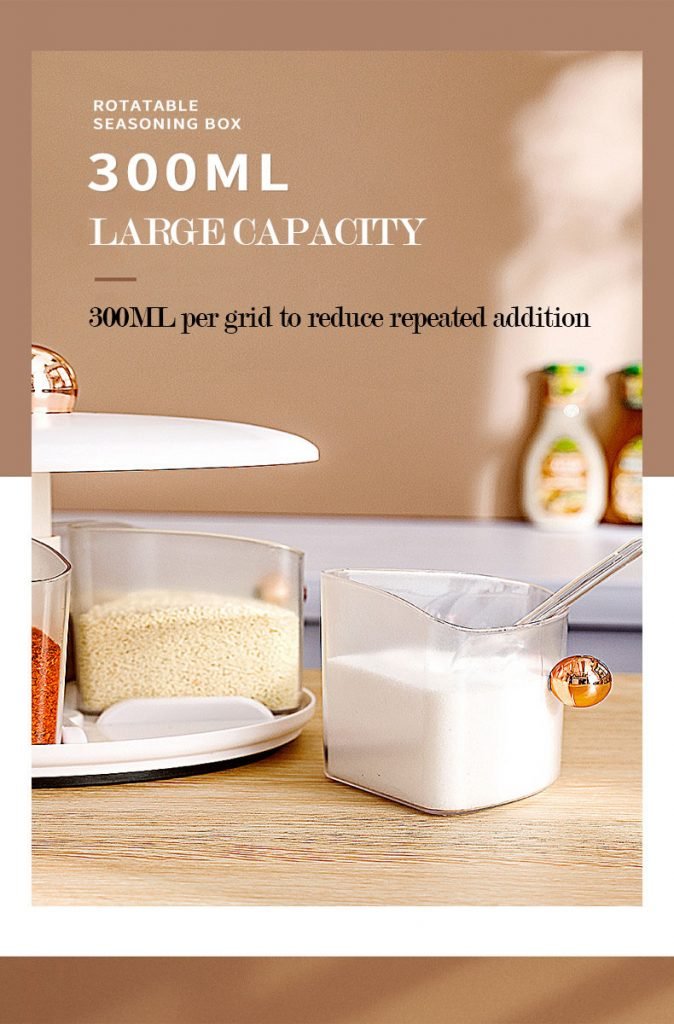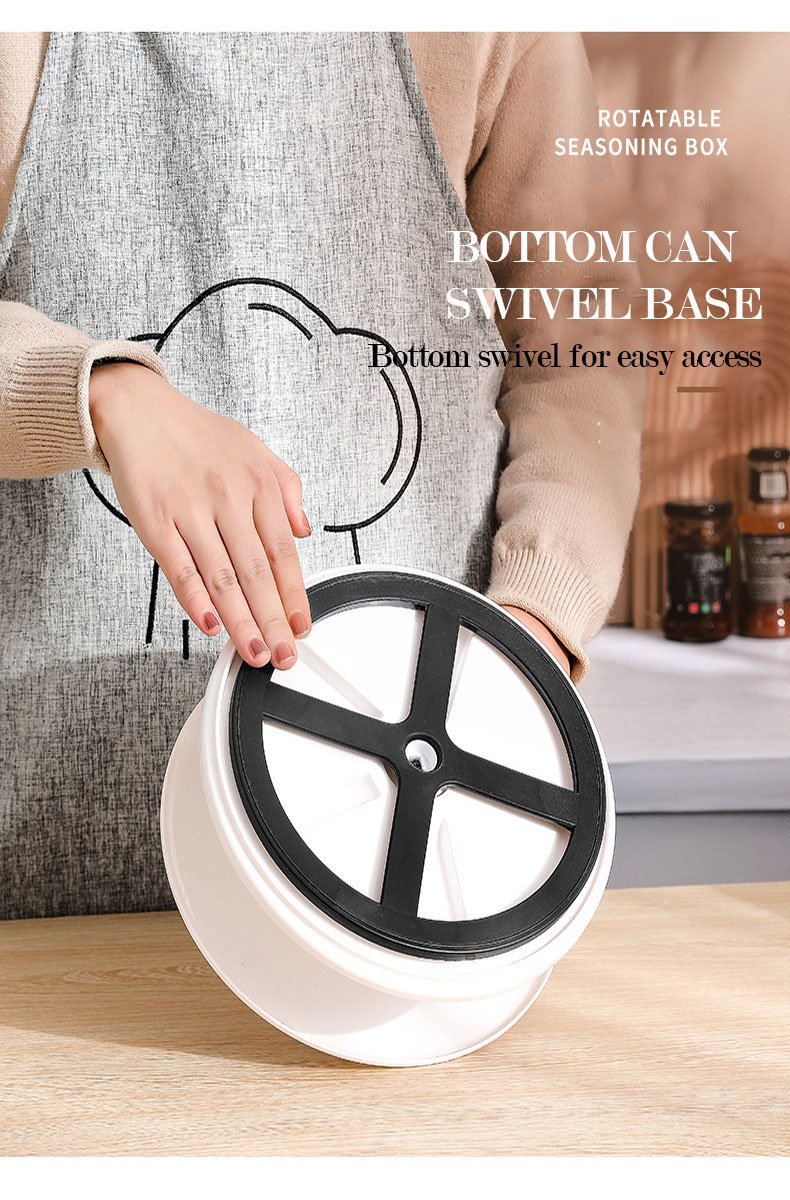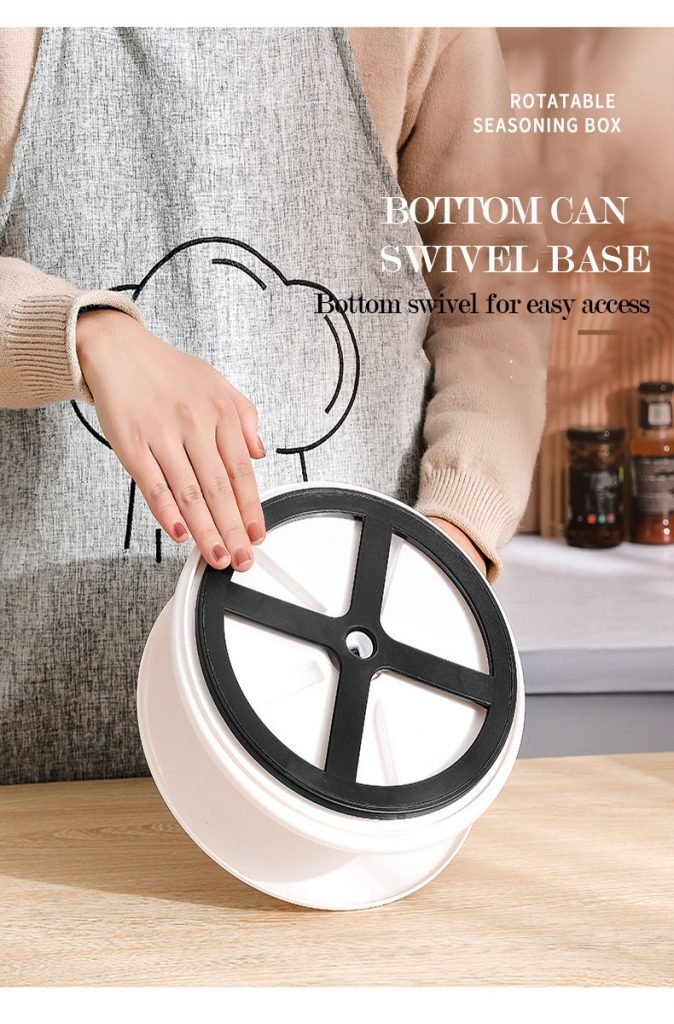 Keep in Touch
Follow our social media. Facebook. Instagram. Twitter. Pinterest.