Freshness Elevated: Airtight Silicone Lid Food Storage Containers Set
Preserve, Protect, and Perfect Your Food Storage
When it comes to maintaining the freshness and quality of your ingredients and leftovers, don't settle for ordinary food storage solutions. Introducing our Airtight Silicone Lid Food Storage Containers 6pcs-set, a revolutionary kitchen companion designed to transform the way you store and preserve your culinary creations. Crafted with precision and innovation, these containers boast a remarkable blend of functionality and style, elevating your food storage game to new heights.
Unveiling the Stretch and Fresh Advantage
Sealing Freshness Beyond Compare
Experience a culinary revolution with our Stretch and Fresh food storage containers. Say goodbye to traditional plastic cling wrap and cumbersome storage options that fail to keep your food at its best. Our food-grade silicone-lined lids create an airtight seal that locks in moisture and eliminates air oxidation, ensuring your ingredients stay fresher for longer. Imagine indulging in fruits that retain their natural juiciness, veggies that maintain their crispness, and leftovers that taste as good as the day they were made. With Stretch and Fresh, the exceptional is now your everyday.
Leak-Resistant: Master the Art of Mess-Free Storage
Tired of spills and leaks sullying your refrigerator and kitchen shelves? Embrace the leak-resistant prowess of Stretch and Fresh. Our containers are engineered to withstand the demands of modern life, whether you're storing hearty soups, delectable sauces, or wholesome stews. Bid farewell to the days of painstakingly cleaning up messes caused by inferior storage solutions. Embrace the convenience of storing your culinary creations confidently, knowing that Stretch and Fresh has your back.
Versatility Redefined: Freezer, Microwave, and Dishwasher Friendly
Meet your culinary ally for every step of the mealtime journey. Stretch and Fresh empower you to prepare, store, heat, and clean up with unparalleled ease. Combat freezer burn and extend the shelf life of your meals by effortlessly transitioning from freezer to microwave. And when you're ready to wind down after a satisfying meal, simply toss your Stretch and Fresh container into the dishwasher for a hassle-free cleanup. Enjoy the luxury of simplicity without compromising on quality.
Streamlined Organization: The Stackable Solution
Taming Kitchen Chaos, One Container at a Time
We've all been there – the frustrating hunt for missing lids and the futile quest to keep container pieces in order. Say hello to the future of organized storage with Stretch and Fresh. Unlike conventional food storage systems that contribute to clutter, our containers are stackable wonders. When not in use, they seamlessly nest within each other, creating a harmonious symphony of space-saving brilliance. Reclaim your kitchen's charm and restore order to your culinary haven.
Crafted for Your Culinary Pursuits
Shapes and Sizes to Suit Your Every Need
Indulge in culinary creativity with our thoughtfully designed set of six containers. Each container plays a unique role, accommodating a variety of culinary creations. From the hearty Rectangle-XL, perfect for marinated meats, to the versatile Square-Small, ideal for delicate desserts, our set caters to your diverse needs. Unleash your imagination and experiment fearlessly, knowing that Stretch and Fresh containers are your trusty companions in the pursuit of culinary excellence.
Healthful Assurance: BPA-Free Brilliance
Safeguarding Your Well-Being, One Container at a Time
Embark on a journey of health-conscious dining with Stretch and Fresh. Our containers are crafted from BPA-free materials, ensuring that your culinary masterpieces remain pure and untainted. Embrace the confidence of preparing and enjoying meals without the worry of harmful chemicals leaching into your food. With Stretch and Fresh, you're not only preserving the taste and texture of your creations – you're safeguarding your well-being.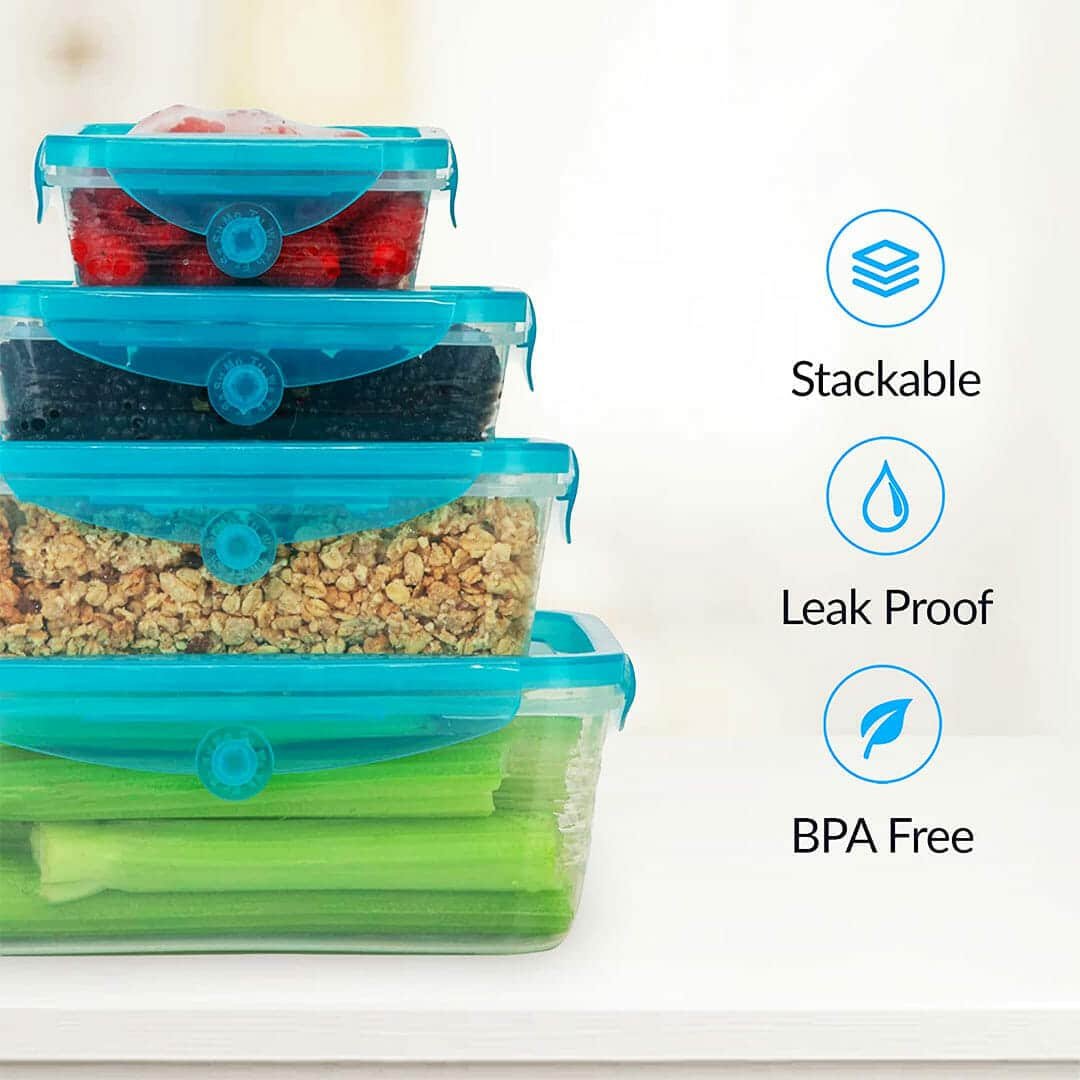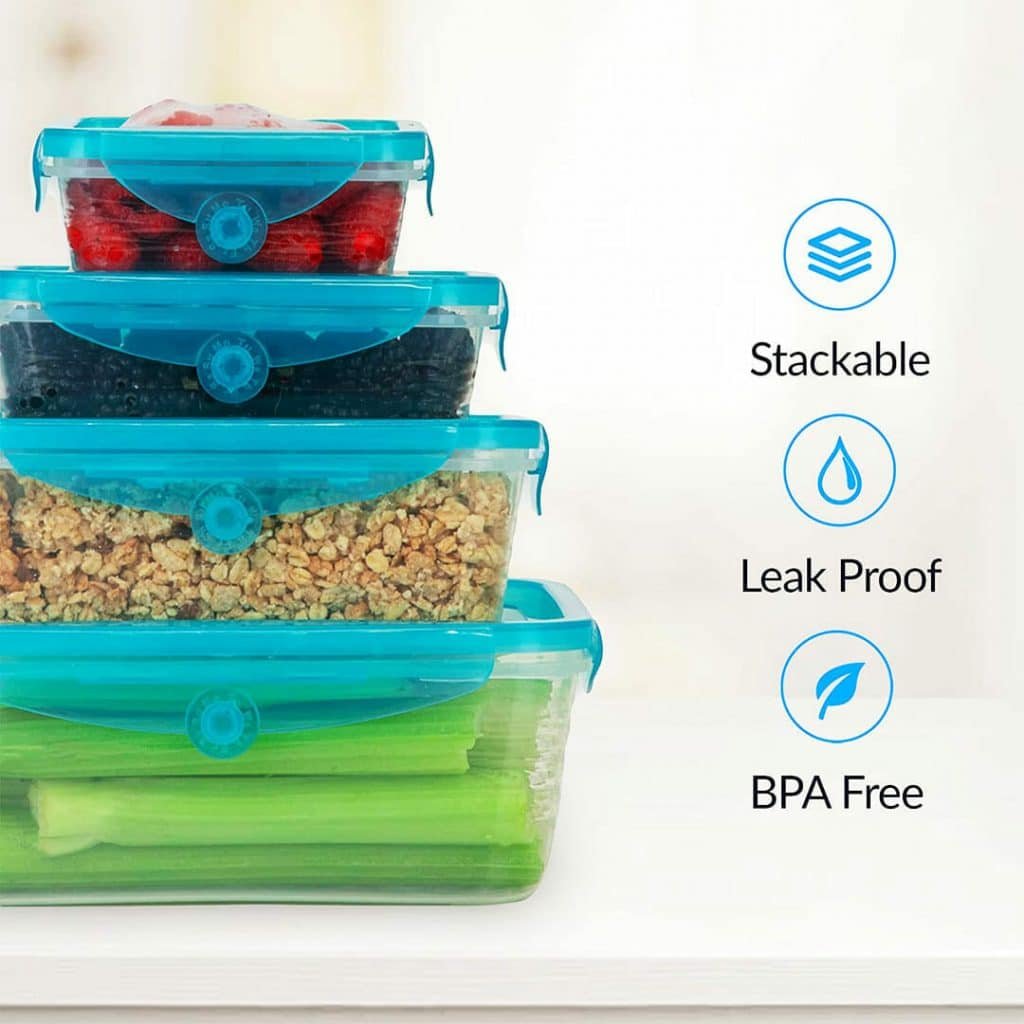 plastic containers for food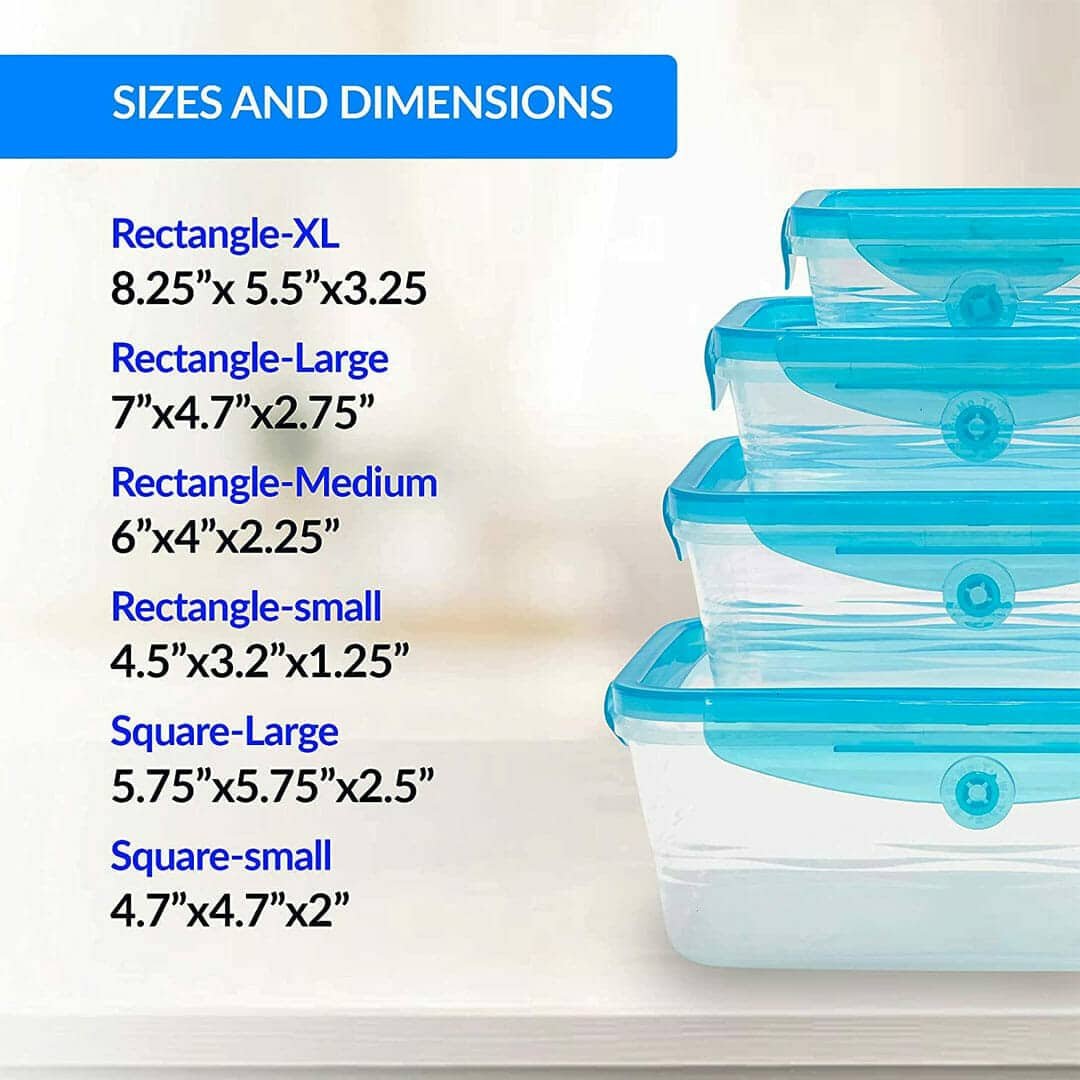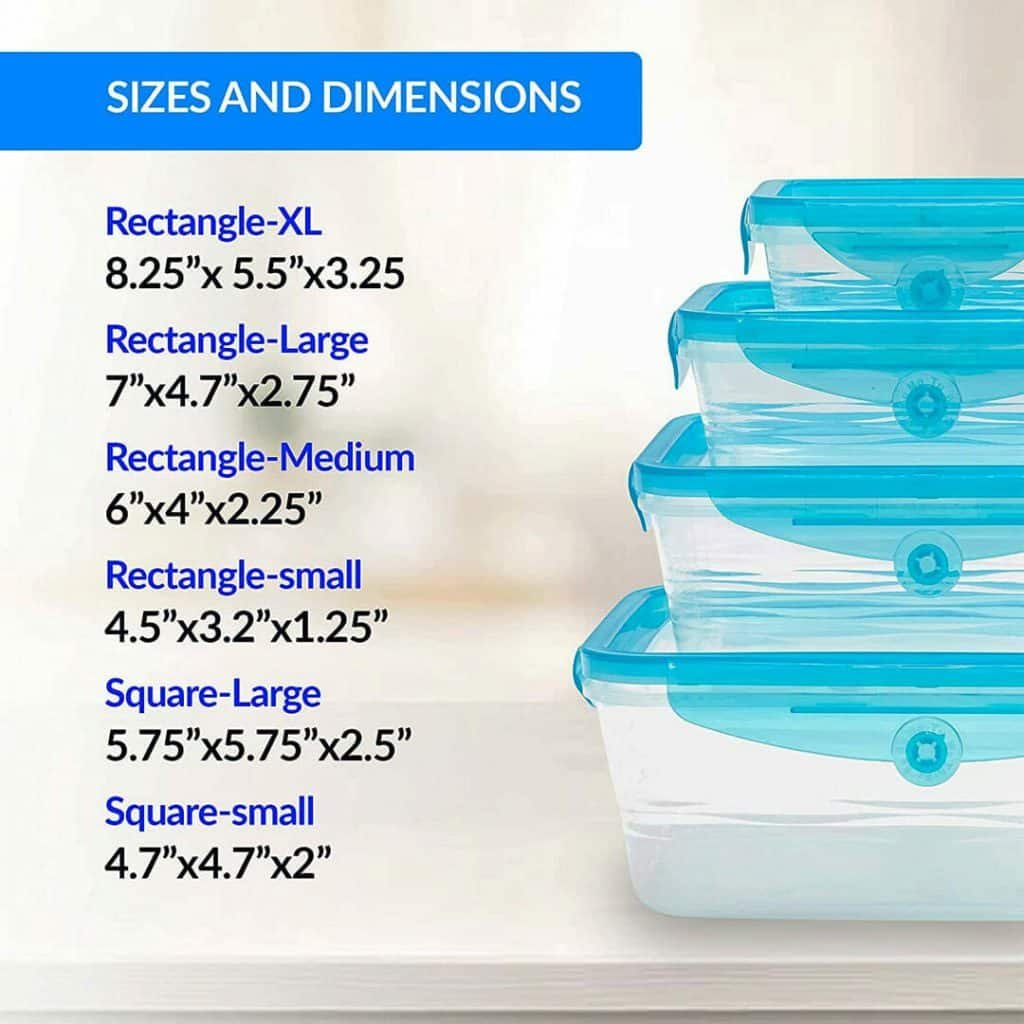 Keep in Touch
Follow our social media. Facebook. Instagram. Twitter. Pinterest.


Customer Review
I can't imagine my kitchen without these Airtight Silicone Lid Food Storage Containers! They have truly transformed the way I store and preserve my food. The airtight seal created by the silicone-lined lids keeps my ingredients incredibly fresh, and I no longer have to worry about leaks or spills in my fridge. Plus, the convenience of being able to go from freezer to microwave without transferring to another container is a game-changer. The stackable design helps me stay organized, and I love that they are BPA-free for added peace of mind. These containers have become an essential part of my daily cooking routine – I highly recommend them to anyone looking for top-notch food storage solutions!