Keep Your Food Fresh and Organized with Airtight Food Storage Containers
Are you tired of dealing with stale food and messy kitchen cabinets? Look no further! Our airtight food storage containers are here to revolutionize the way you store your favorite snacks, cereals, and dried goods. With their reliable sealing lids and durable PET+TPR material construction, these containers ensure optimal freshness and organization for your kitchen.
Say goodbye to opened bags of chips that turn stale overnight. Our airtight containers feature a secure seal that locks in freshness, keeping your food crispy and delicious. No more wasted money or disappointment when you reach for a snack, only to find it has lost its crunch.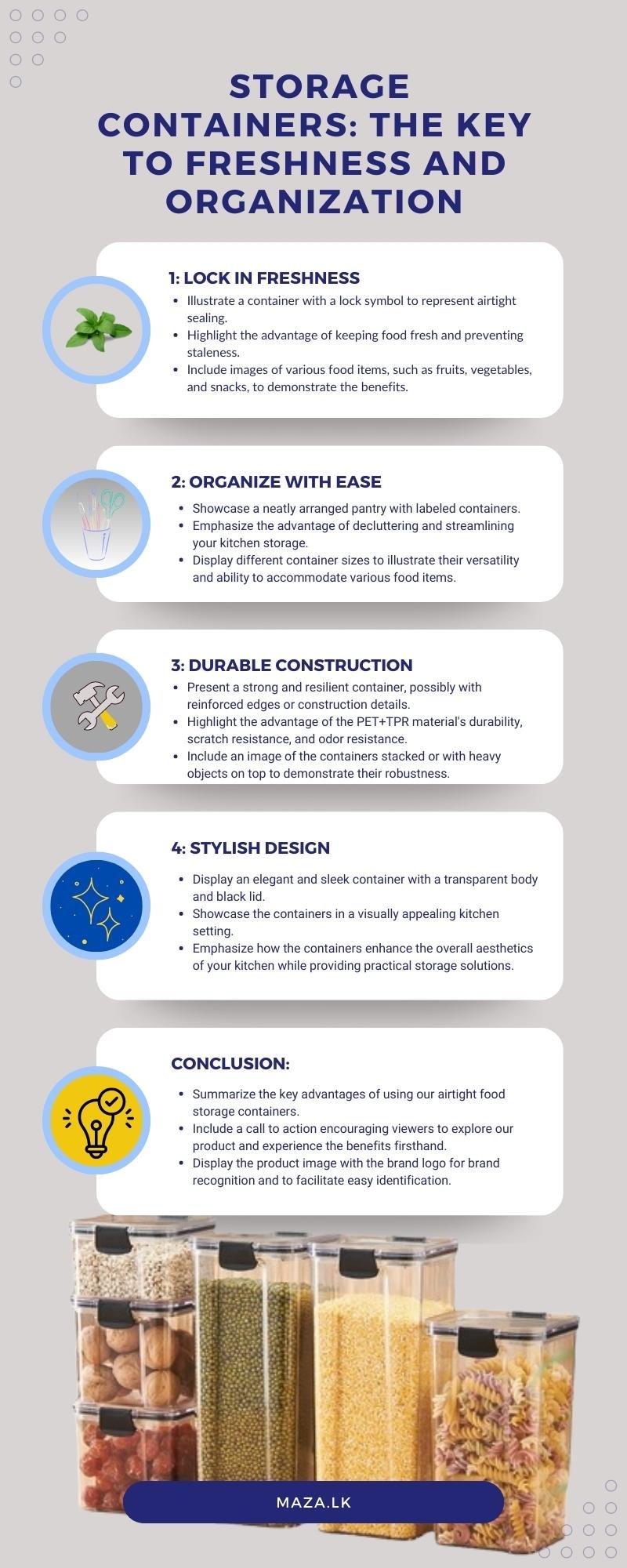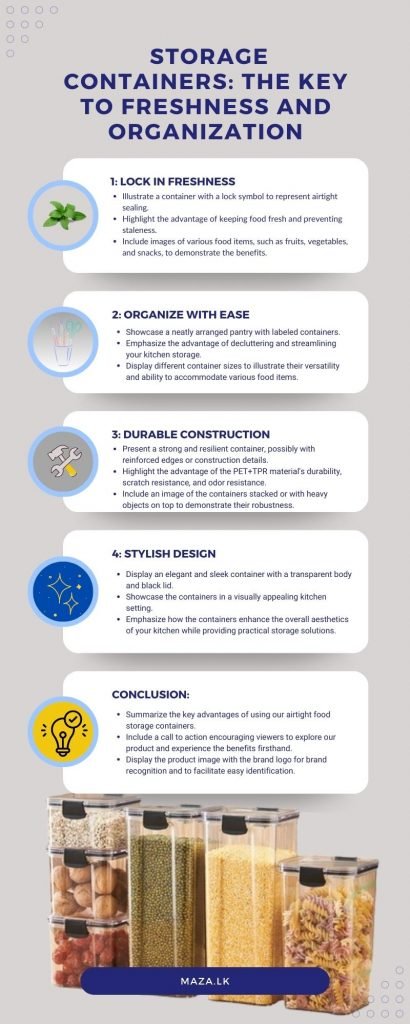 Convenient and Stylish Food Storage Solutions for Your Kitchen
Not only do our food storage containers keep your pantry staples fresh, but they also add a touch of style to your kitchen. With their transparent bodies and sleek black lids, they effortlessly blend into any kitchen decor. Whether you have a modern or traditional aesthetic, these containers will complement your space and elevate your storage game.
The range of capacities—460ml, 700ml, 1300ml, and 1800ml—provides you with versatile options to suit your storage needs. From small candies to larger cereal boxes, we have the perfect container size for every item in your pantry. Keep your kitchen clutter-free and your ingredients easily accessible with our practical and aesthetically pleasing storage solutions.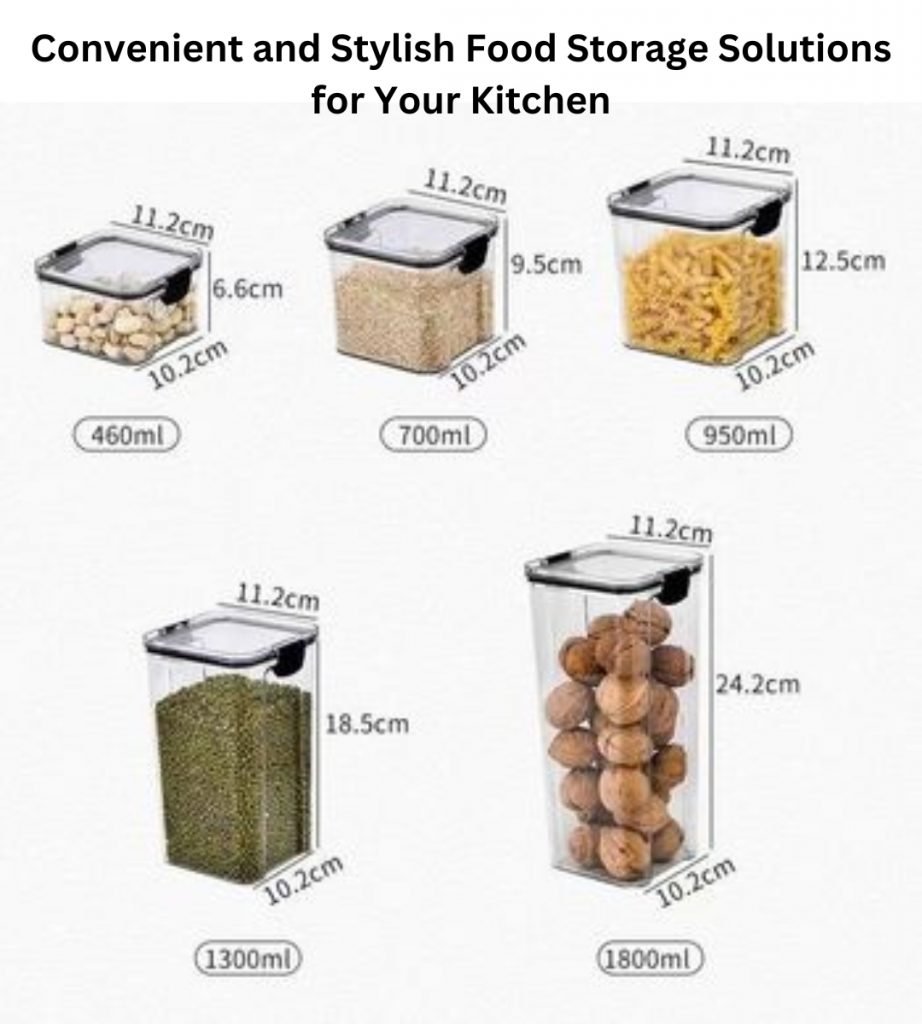 Say Goodbye to Stale Food with our Airtight Storage Containers
Imagine opening your pantry to find everything neatly organized, with each container holding its contents in perfect condition. Our airtight storage containers make that dream a reality. Made from PET+TPR material, they are not only sturdy and durable but also resistant to scratches and odors. You can trust these containers to keep your food fresh for longer periods, saving you money and reducing waste.
The versatility of these containers extends beyond the pantry. They are also perfect for storing leftovers in the fridge. The airtight seal prevents any cross-contamination, ensuring your food retains its flavor and aroma. Plus, their stackable design maximizes fridge space, allowing you to make the most of your refrigerator's storage capacity.
Don't settle for subpar food storage options that leave your favorite snacks stale and disorganized. Invest in our airtight food storage containers today and experience the joy of fresh, neatly organized food at your fingertips.
Keep in Touch
Follow us on social media. Facebook. Instagram. Twitter. Pinterest.
FEEDBACK: